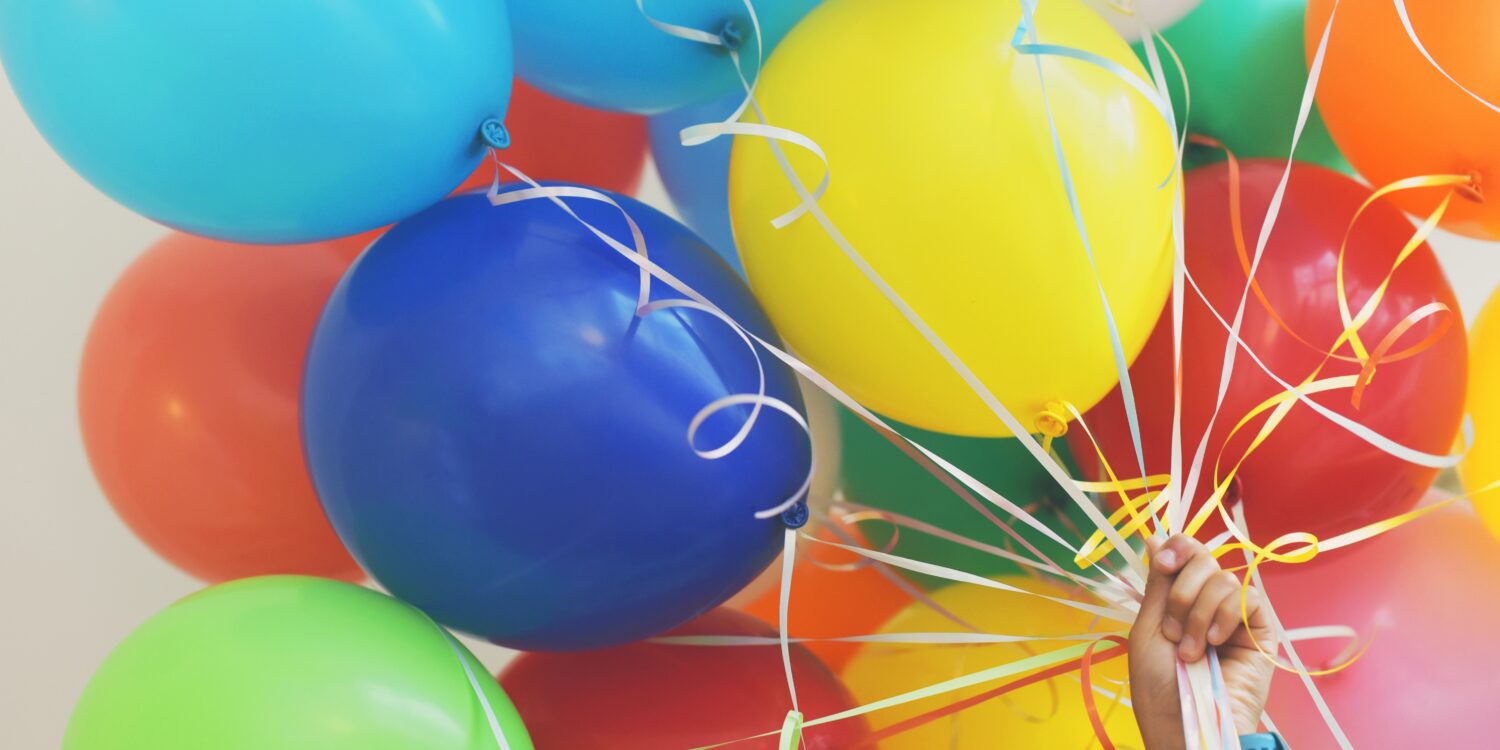 If you've been following our blog, you'll already know about Beach Street's range of quirky, eclectic container-based shops, which opened in December 2020.
Word has slowly been getting around, and as restrictions gradually lift, we've been getting busier, but we thought it was about time to celebrate our opening in a way that we haven't been able to do so far – with a family fun day on Saturday 26 June.
We're inviting you to a fun-filled day – whether you're a local or a day-tripper. Whether you're a family enjoying a Suffolk staycation or someone who loves to shop, there's something for you.
We're arranging a fun selection of children's activities, along with some live music and the usual places for eating, drinking and perusing the shops. If you feel like chilling out in the summer heat, we can also offer a yoga session in our holistic studio.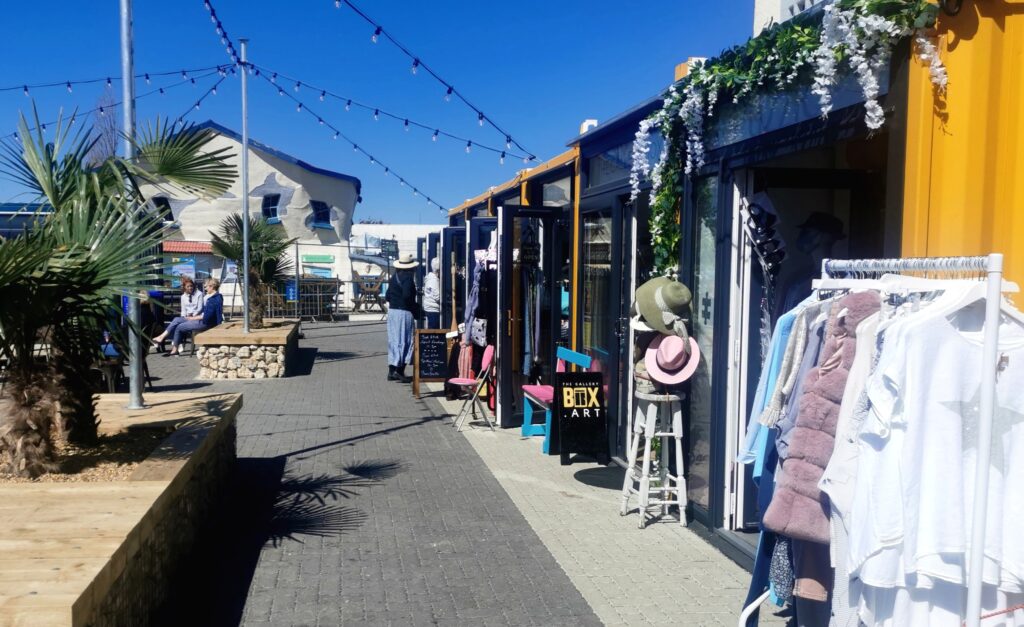 Admire our gorgeous murals while you wander, painted by local artists, Victoria Petchey and Catalina Carvajal Reeves. The area is tastefully landscaped with palm trees and natural landscaping materials and festoon lights give it a bit of a relaxed festival vibe, too.
Beach Street was inspired by on-trend Brixton and Shoreditch 'box parks' and is a first for a seaside spot, perfectly located on our beautiful Blue Flag and Seaside award-winning beach. Along with the entertainment we're putting on during our fun day, it's permanent home to some lovely independent retailers, with places to eat, a must-try speciality coffee shop, and even a holistic studio.
We have occasional guest 'pop up' shops, too, just to mix things up!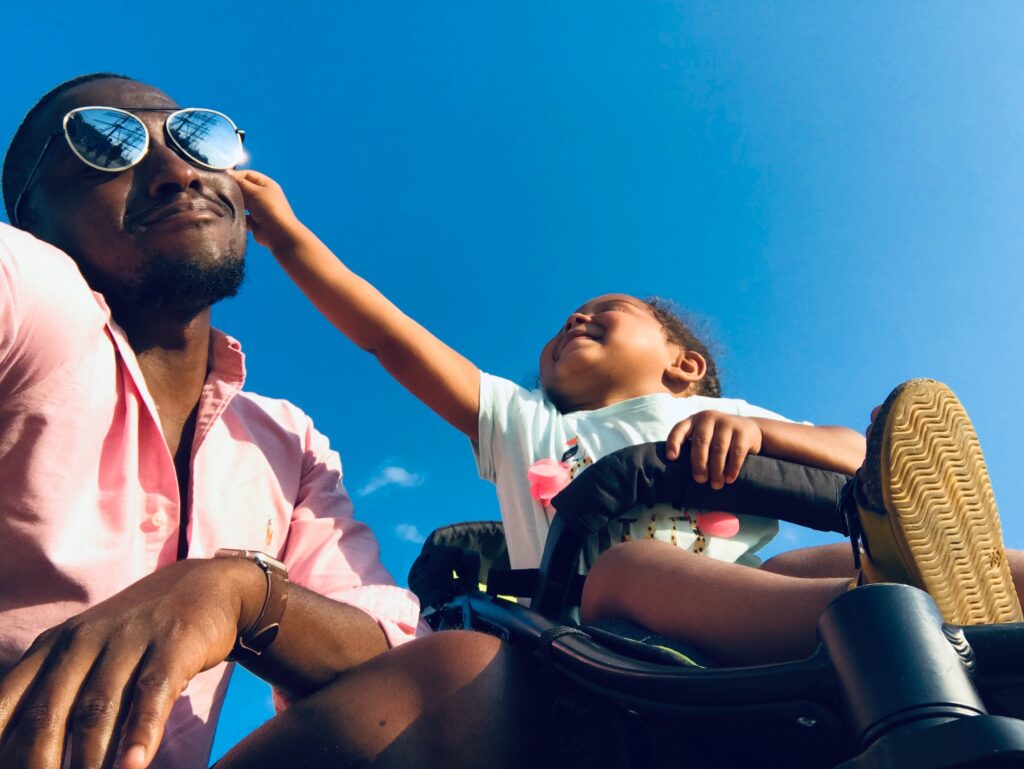 Our current container shops are:
Cosy Aromas – gorgeously scented soy wax melts and candles.
FourThreePizza – for New York style pizza – go for a slice or go large with a whole pie.
Hank's Dirty – fabulous vegan fast food style take out – for non-meat eaters who just fancy a bit of scrummy fast food.
Hazel & Co Yoga – try your hand (and the rest of you) at yoga – traditional and innovative new styles.
Hopsters Bar – popular craft ale bar, serving pales, lagers and IPAs.
Patty Macs – the most delicious mac 'n' cheese, loaded fries and burgers in Felixstowe.
Puzzle –Scandi-inspired fashion, jewellery, accessories and homeware.
Shore, Coffee by the Coast – spot-on speciality coffees.
Simply Lovely Jubbly – ranges of cute gifts and items from local crafters plus vegan bath bombs and soaps.
SusieSparkles – Italian fashion combined with regular psychic readings – we did say we were eclectic!
The Coastal Drift – Suffolk scenery-inspired art, vintage treasures, gifts and flowers.
The Gallery Box – Artworks and artisan treats, all from local artists, plus a range of art supplies and souvenirs.
The View Smokehouse – sophisticated smoked fish restaurant with a sea view.
The Waffle Shack – indulge your sweet tooth with sweet waffles, crepes and ice cream shakes; or opt for a delicious savoury snack.
Tinx Boutique – Boho-inspired women's fashion.
We've made sure that Beach Street Felixstowe is as accessible as can be; it's wheelchair and buggy-friendly with lots of outdoor seating. Dogs on leads are welcome, too.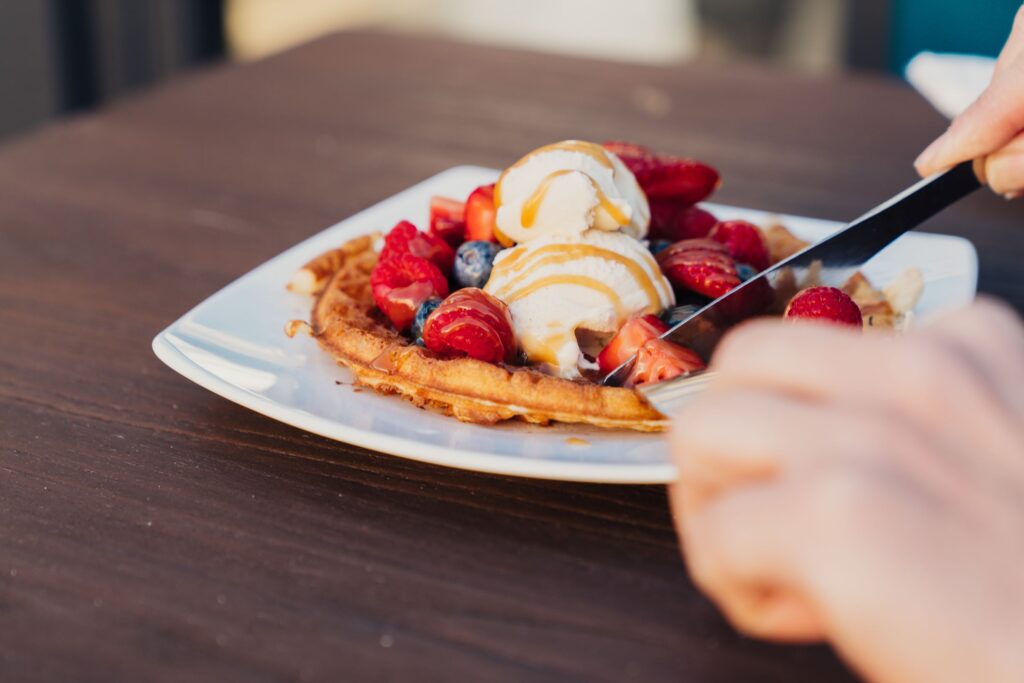 Since our low-key opening in early December and months of lockdown, Felixstowe residents have been visiting to find out what Beach Street is all about.
Jonny Manning, one of the brothers who owns the place says, "People are charmed by Beach Street Felixstowe. The shops, cafes and eateries are more than 'just' businesses; they are structures with a history of global travel, possibly docking in Shanghai, travelling through the Suez Canal, and loading up in Johannesburg. In fact, our containers would have passed by our seafront on cargo ships on their way to the Port of Felixstowe! We have given them a new life, whilst offering small, independent businesses affordable spaces. The traders do a wonderful job of establishing Beach Street on Suffolk's tourism map."
We'd love to see you there…
Get in touch with any questions! Or find us on Instagram or Facebook.