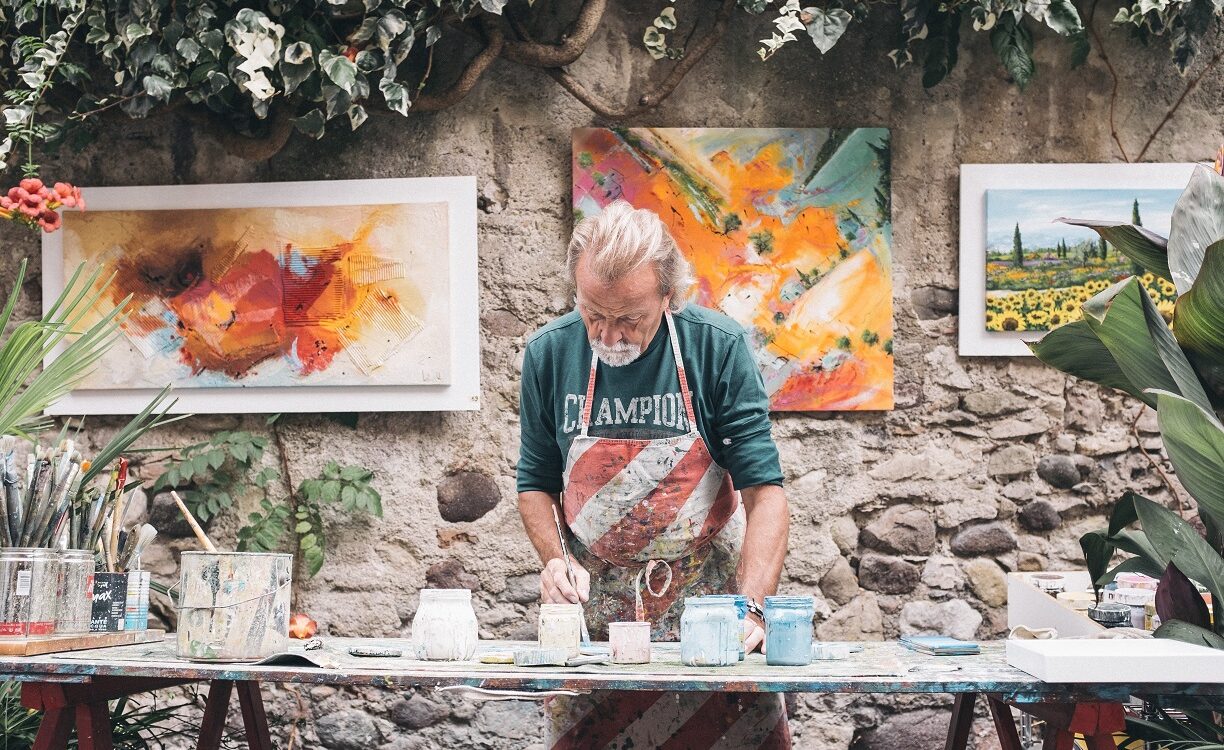 Beautiful views have been the inspiration for British artists for centuries and Suffolk is a picturesque county. In fact very recently our lovely county ranked as eighth most scenic place in the UK for its beautiful seaside resorts and gorgeous countryside.
We're biased, of course, as we get to look out across the beaches every day…siiigh.
Nearby, the county of Essex has also inspired artists like John Constable, who painted his famous 'The Haywain' picture at Flatford. The original painting is housed in the National Gallery but if you're a fan of Constable's work, there is an exhibition later this year at Christchurch Mansion, just down the road in Ipswich, featuring some newly found works and celebrating 200 years of John Constable.
Felixstowe residents love their art. Outside of the pandemic we hold the Art on The Prom event every year, which features both professional and hobby artists. It's a great place to discover up-and-coming artists as well as to see the work of talented creatives. It's absolutely free, and it's one of Felixstowe's most popular events.
A natural place for our local artists and art lovers to congregate is at The Gallery Box at Beach Street Felixstowe. This bustling hive of activity is curated by popular local artist, Victoria Petchey.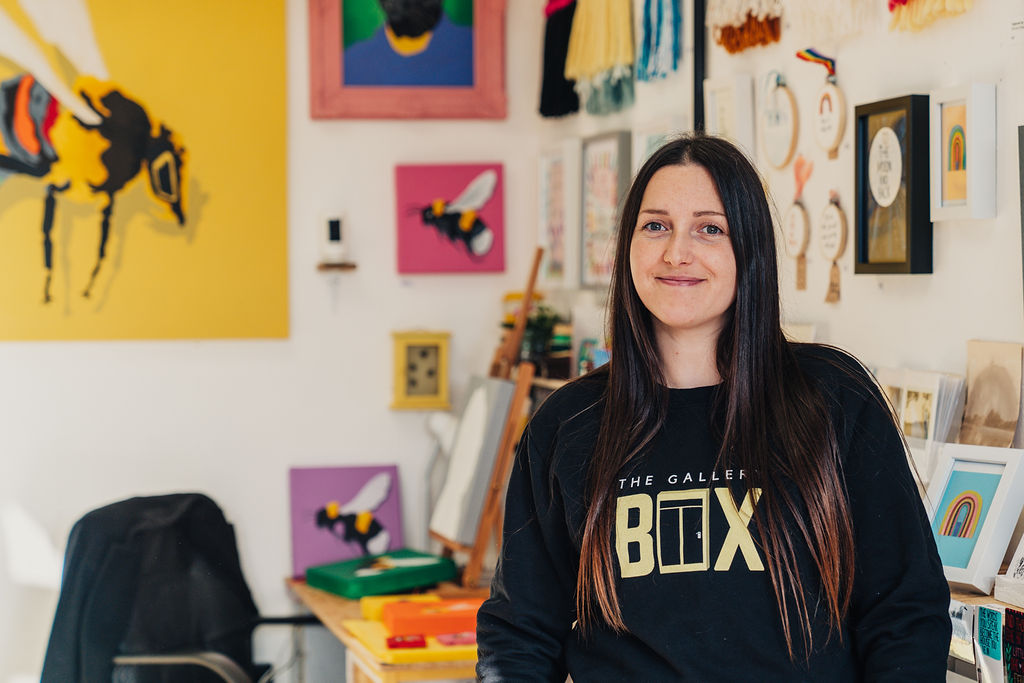 Victoria creates iconic bee pictures and charming pet portraits, and along with her work, the gallery space is filled with inspirational art and gifts. She also has plans to host events and workshops for anyone who wants to take their own art skills to another level. The Gallery Box has scheduled a selection of artists working across different genres and styles to host the workshops. Sign up to their newsletter for information if you're interested.
There's a different theme in the shop and gallery every month, and you can pick up artworks and artisan goodies created in and around East Anglia all year round. The shop also sells art supplies – it really is the ideal place for art lovers.
Another artist inspired by Suffolk scenery – among other things – is talented local artist, Alaco Doyle. She uses acrylics to recreate the beauty of the local landscapes and she is co-owner of The Coastal Drift at Beach Street. The charming shop is well worth visiting if you're looking for original art – Alaco creates amazing abstract paintings of the Suffolk coast along with still lives, and she's exhibited all over the world.
Alaco shares her space in The Coastal Drift with local artists who create and source arts and craft items, cards and more. If you're looking for an original gift or a memento from your stay in Felixstowe, the artists are all trained florists and they sell seasonally-inspired floral gifts, along with foraged natural items.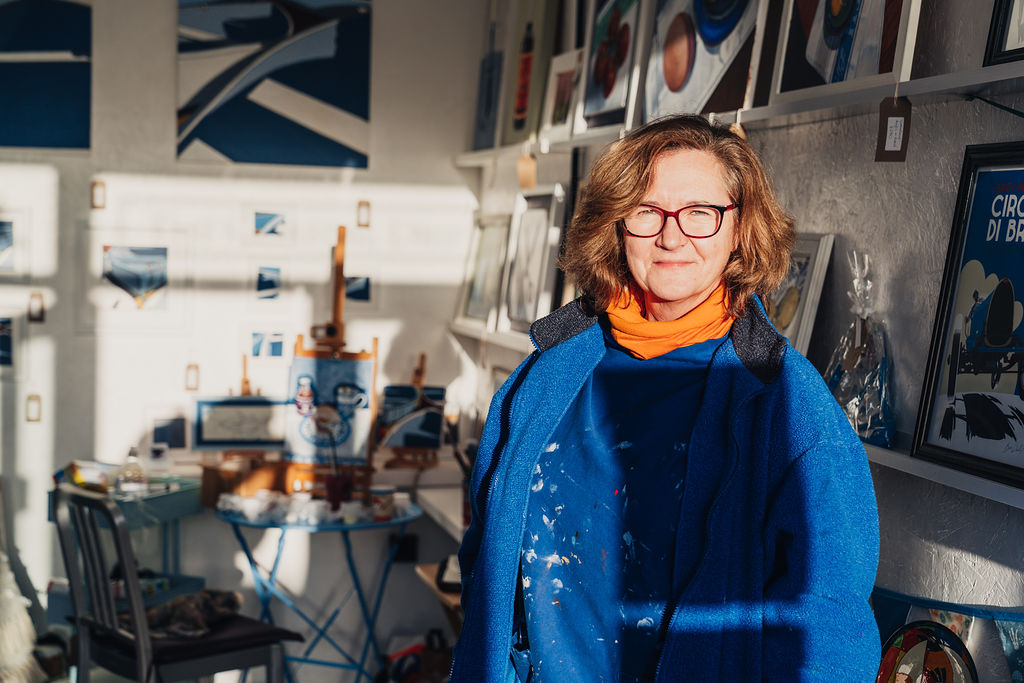 It's hardly surprising that Felixstowe inspires so many creative people, when it's just so pretty.
Along with the traditional sea views and pier, the beautiful architecture of Old Felixstowe is worth a gander! Plus, the Orwell Estuary and Felixstowe Ferry provide glorious scenery for painting and sketching, with the quaint fishing boats, quirky houseboats and sweeping coastal views.
So, why not indulge your creative streak with a trip to Felixstowe? Come and find out what it is about Suffolk coastlines and scenery that inspires so many people.
Don't forget to call in at Beach Street, chat to our artists and buy a few bits for your next art project.