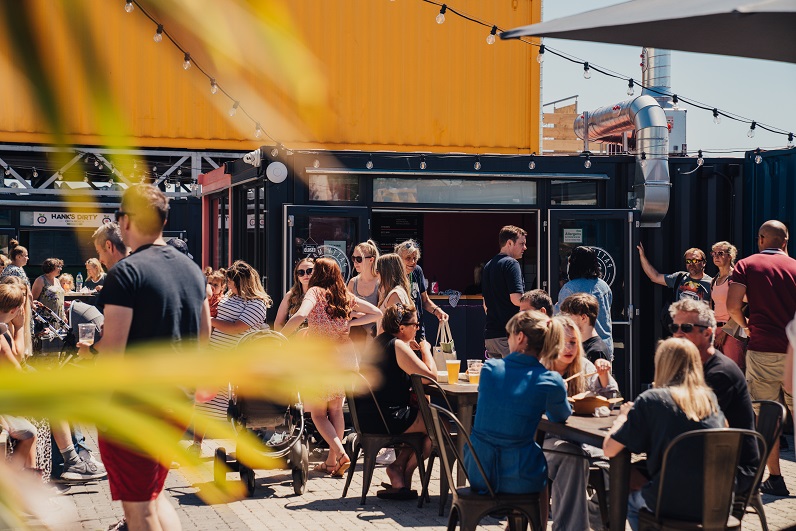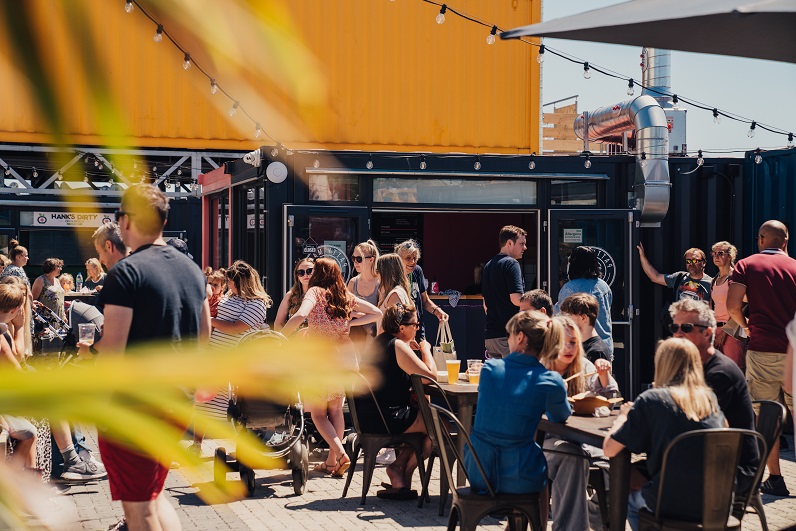 Photo by Alexander Ward
Here at Beach Street Felixstowe we're looking forward to a fun-packed summer!
Our friendly community of independent traders offers a warm welcome to all of our visitors. Whether you're into art or yoga, fashion, jewellery or homewares, we have a shop for you. Our eateries offer mouth-watering street food, including waffles, burgers, vegan fast food, pizza and traditional smoked fish. Not only that, but if you fancy a coffee or something stronger, we have lots of options!
As well as hanging out with us, we wanted to help our UK staycationers and locals make the most of the huge selection of events in Suffolk over the summer months. Whether you're visiting Felixstowe from further afield or you're lucky enough to live in Suffolk, you won't be lost for ideas for events and exhibitions – even if it rains…
Ipswich
Art lovers will be well-catered for this summer, as we have our very own artists at Beach Street, but venture down the A14 to the county town of Ipswich and you'll find Art Walk Ipswich, where 17 local artists will be showcasing – and selling – their work in the windows of selected town centre shop windows. Art Walk will take place between 23 July and 15 August, and is designed to give some of the town's local independent businesses a boost as well as offering an opportunity to find new, talented visual artists, printmakers, painters and illustrators. An illustrated map will be available with the locations of the venues and art. A selection of intimate live music concerts is also planned, with tickets available online.
Christchurch Mansion is hosting The Power of Stories exhibition until 24 October, and Marvel fans have been queuing up to see some of the iconic costumes from the Marvel Studios' film Black Panther. The costumes have been cleverly woven into a display that creates a patchwork of storytelling traditions, and they feature alongside a selection of Marvel comics, historic objects and local stories. This fascinating celebration of storytelling will make you think about how we tell our stories; music, movie, carving or cartoon, and how the tales we tell shape the way we see the world we live in.
Stowmarket
Book lovers and aspiring authors alike should take a trip down the A14 towards Stowmarket and check out the Primadonna Festival, the first literary festival in the UK that specifically favours women's writing; along with writing from authors of different genders and ethnicities whose voices are not usually heard. The event will run from 30 July to 1 August at the Museum of East Anglian Life in Stowmarket.
Bury St Edmunds
Further along the A14, at Bury St Edmunds, you can get the chance to see a genuine Banksy at the Moments: An Exhibition of Modern Art exhibition which will be taking place at Moyse's Hall Museum. From 23 May to 30 September, Moyse's Hall, in the town centre, is hosting an exhibition of 23 internationally renowned artists, a collection that includes eight of Banksy's original works. Other well-known artists being featured include Tracy Emin and Damien Hirst, so it's likely to be a thought-provoking show.
Near Southwold
The amazing Latitude Festival, 22-25 July, at Henham Park is back on this summer! The line-up includes The Chemical Brothers, Bastille, Kaiser Chiefs, Bombay Bicycle Club, Rudimental, Supergrass, Bill Bailey, Mabel, Griff, Hoy Chip and many, many more! There's also visual arts, a wellbeing zone, late night DJs, dance performances, talks and live podcasts. What's not to love about this Suffolk summer festival? Tickets are still available!
Snape
Along the Suffolk Coast at gorgeous Snape Maltings, you'll find Summer at Snape. The programme features both indoor and outdoor musical events, with completely free outdoor multi-genre music events taking place on The Dome Stage at Snape Maltings, running from Wednesdays through to Sundays every week from 23 July to 31 August. If you prefer to enjoy your music indoors, there are also folk, jazz and classical events to choose from every day in August at Snape Maltings Concert Hall.
Essex
Although it's technically just outside Suffolk, on the border between Suffolk and Essex, it would be remiss of us not to mention the EA Festival – two days of art and culture at Hedingham Castle at Halstead. This adventurous festival promises to be a cultural treat and showcases local performers and creatives as well as featuring internationally recognised artists from the world of music, poetry, writing, comedy and more. EA was launched in 2020, so deserves support for tenacity in the face of adversity (and a pandemic).
Summer 2021 is certainly shaping up to be a summer of culture in Suffolk!
Whatever you do, remember to return to Beach Street! You'll feel like one of our community by the end of your UK staycation here. And when you go, well, we'll really miss you. So, why not keep up to date with us? Follow Beach Street Felixstowe on Facebook and Instagram!