Beach Street Felixstowe
Beach Street Felixstowe is a unique dining and shopping hot-spot on the Suffolk Coast. It's a dynamic and inspiring place to discover independent boutiques, artisan producers, street-food eateries, cafes, and more. Inspired by the 'boxpark' trend, Beach Street is created from Felixstowe's own upcycled shipping containers.
Felixstowe Restaurants & Shops
Everyone is welcome to this family-friendly venue, our traders offer a huge range of activities for all. Are you looking for tasty takeaway street foods, or a spot to unwind with some yoga? Visit Beach Street Felixstowe restaurants, shops and activity hubs and find your next favourite location on the Suffolk coast.
For those who partake, Alcohol is available from licensed outlets, so you can enjoy delicious cocktails, craft ales, beer, ciders or wine. You don't need to be an alcohol drinker to enjoy Beach Street though. You can also enjoy specialist hot and soft drinks at a café.
Keep an eye out for upcoming events on our social media – be it an Ibiza Social Brunch, classic car meeting, or craft and vintage market event. There are many reasons to visit us regularly!
Beach Street Felixstowe is open 7 days a week, but please check with each trader for their individual opening hours.
The landscaped space is wheelchair and buggy accessible, with outside seating and terraces, and conveniences for baby changing and wheelchair toilet facilities. Dogs on leads are also welcome.
So, what are you waiting for? Come and take a look around, and follow us on social media for updates. Please follow Government guidelines for health and safety at all times.
Click the links to view our traders below.
Read More
Eat, Drink & Shop in Felixstowe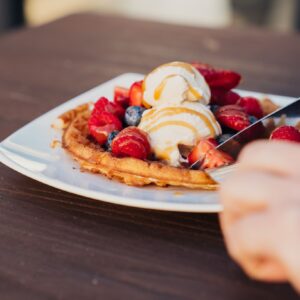 Restaurants & Cafés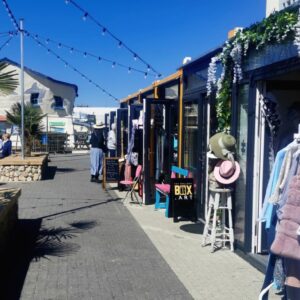 Shopping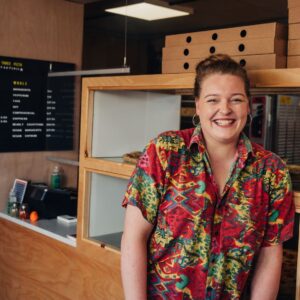 Rent @ Beach Street
Join the Beach Street Felixstowe community of small businesses! Rent starts at just £60 per week. Get in touch for a chat.
Rent a Kiosk
Rent @ Beach Street