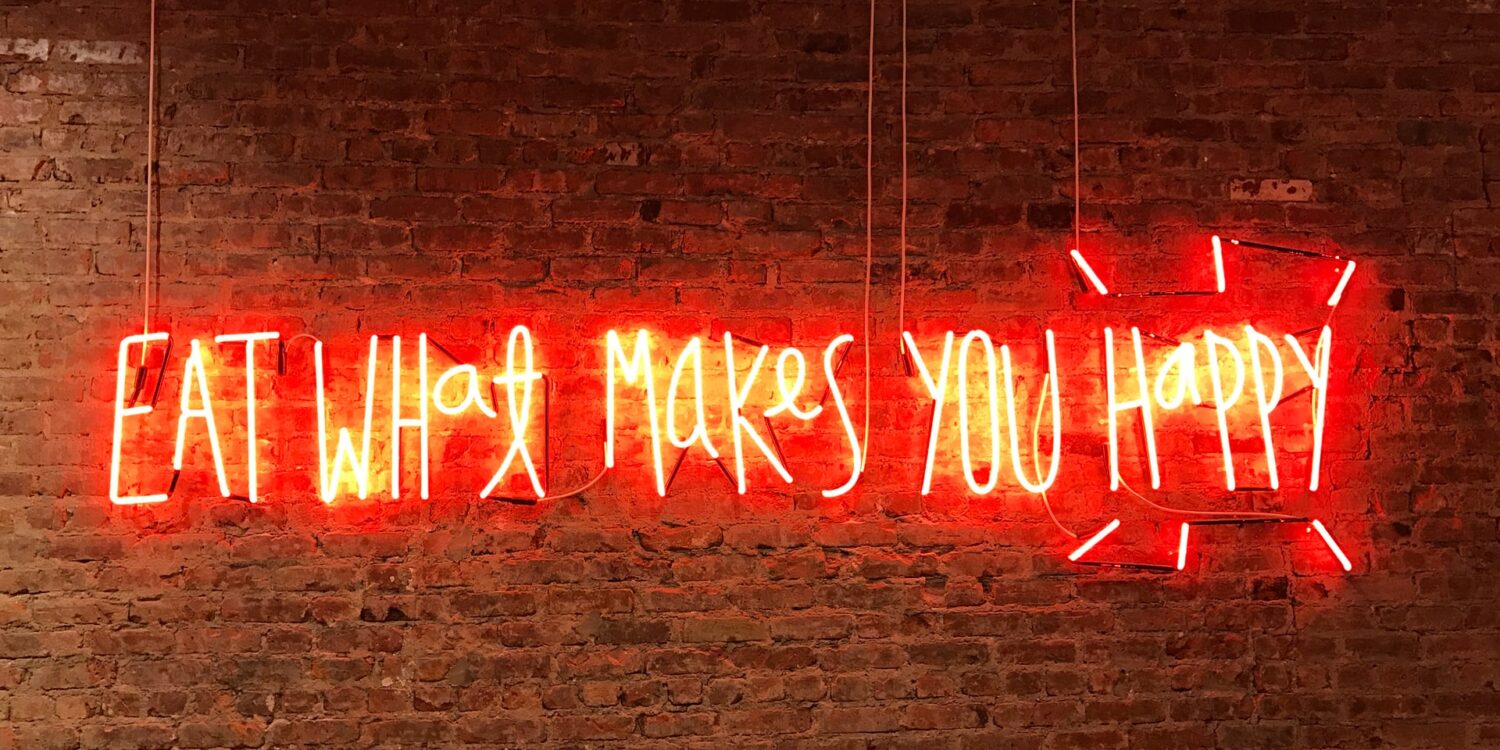 Hurray! It's mmmmmMarch!
Not only is March the start of spring time but it's also a great time to get outside more and – if it's safe to do so – pop into Beach Street Felixstowe to sample our tempting street food takeaways!
With Covid restrictions limiting our leisure time at the moment, Beach Street is delighted to be able to still offer delicious Felixstowe takeaway options and meals for the whole family!
From 'dirty' vegan meals to speciality coffees, our independent traders sell indulgent food and quality drinks to take away with you to enjoy at home.
If you're looking for a treat for yourself or the kids, here's a range of 'top picks' that will get your tastebuds tinglin' and your tummy rumblin'.
Felixstowe Takeaway Top Picks
Are you dirty vegan?
We do hope so! But, to be clear, we don't mean 'grubby' – we're talking meatless fast food!
Hank's Dirty Vegan offers a unique street food menu in Felixstowe. Their dishes are perfect for those who want to try vegan food for the first time, or who are already vegan but still want their fix of junk food.
The Ultimate Burger is a bestseller. No wonder, as it's just as tasty as the 'real thing'. If you're looking for a no-meat fast food option, this meal is made up of a burger (or patty), cheese, onion rings, bacon, gherkins, onion and sauce – all jammed together in a brioche bun.
Then there's Hank's Wingz – vegan chicken wings drizzled with American Sweet sauce or Tubby's Buffalo sauce.
Hank's vegan 'dogz' are another Felixstowe takeaway favourite. Tasting just like meat hotdogs, these vegan versions are made from ingredients including sunflower seeds and carrots, and are flying from the Hank's grill into hungry stomachs.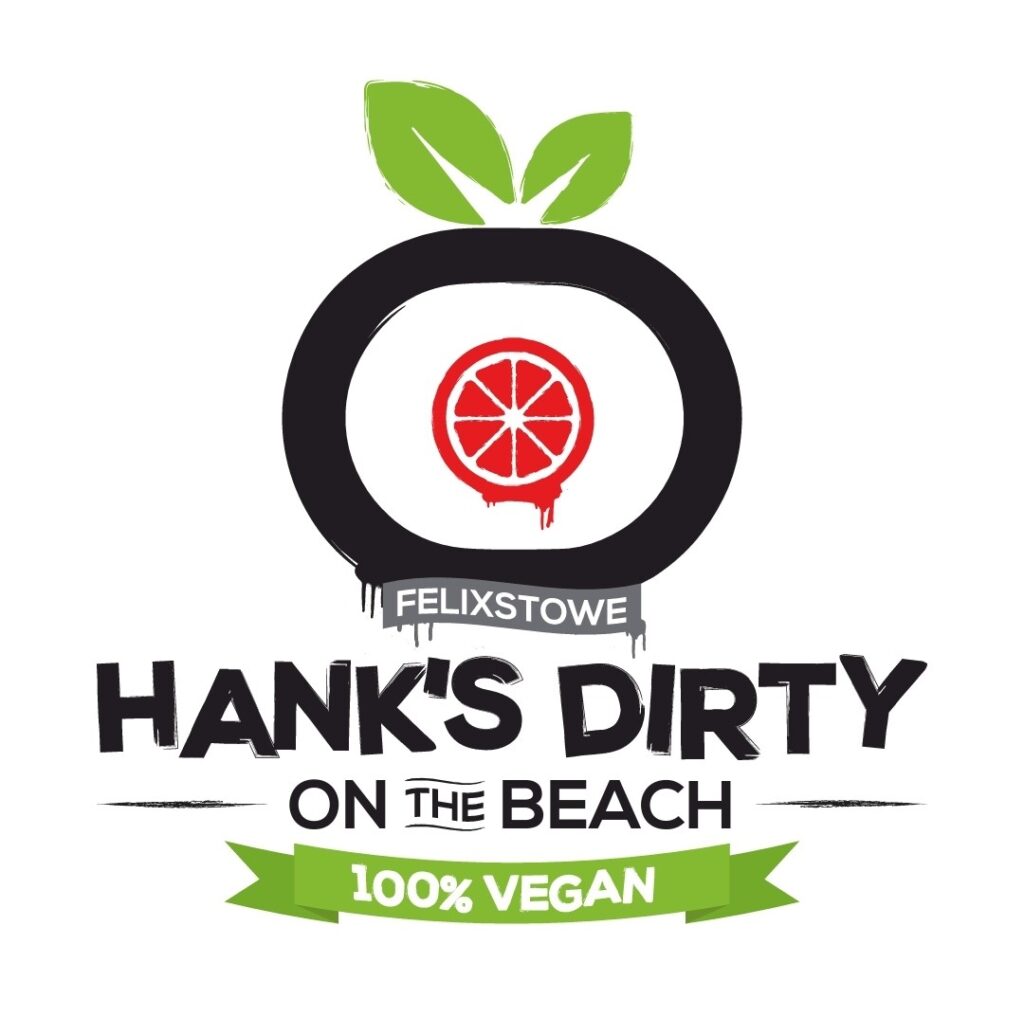 Grab a slice of New York
New York has come to the Suffolk seaside in the form of pizza! That's right, you can tuck into a slice or take away a whole pie made by trained pizza maker, Dario Mariani.
For something that'll get tongues wagging, order The Controversial (ham and pineapple)! Alternatively, The Southern is everything you'd expect from America's deep south – chicken, sweetcorn and BBQ sauce.
The Nearly Everything pizza is topped with, well, nearly everything – pepperoni, sausage, ham, onion, peppers, mushrooms and sweetcorn.
And, for vegan diets, there's the Vegan Supreme.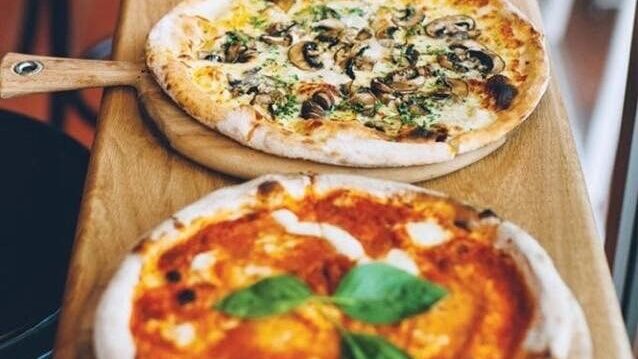 Fancy a waffle?
The Beach Street Felixstowe traders offer sweet street food too!
The Waffle Shack's Felixstowe takeaway menu is bursting with tantalising desserts! Plus, they offer gluten-free waffles! The Choc Banoffee topping is pure joy on a waffle – Nutella, banana, toffee sauce and ice cream.
If you're looking for a slightly healthier option, the Berry Delight is a generous helping of blueberries, raspberries and strawberries topped with ice cream.
Finally, for an international recipe that'll transport you to the wilds of north America, the Canadian Cinnamon waffle topping of maple syrup, cream and sprinkles of cinnamon is mouth-watering!
Savoury options will soon be available.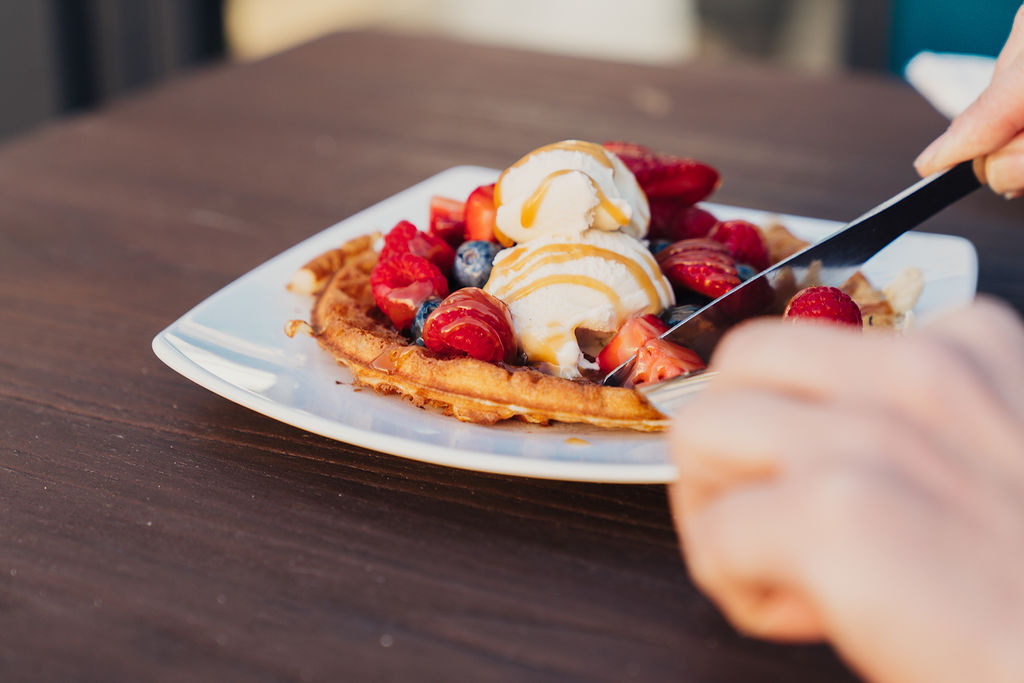 Would you like a drink with that?
Why not wash down your meal with a steaming cup of speciality coffee from Shore, Coffee by the Coast?
Their menu is packed with coffee varieties – from long black and cortado, to cappuccino and mocha. Shore also sells teas, hot chocolate, smoothies, shakes, cake and treats.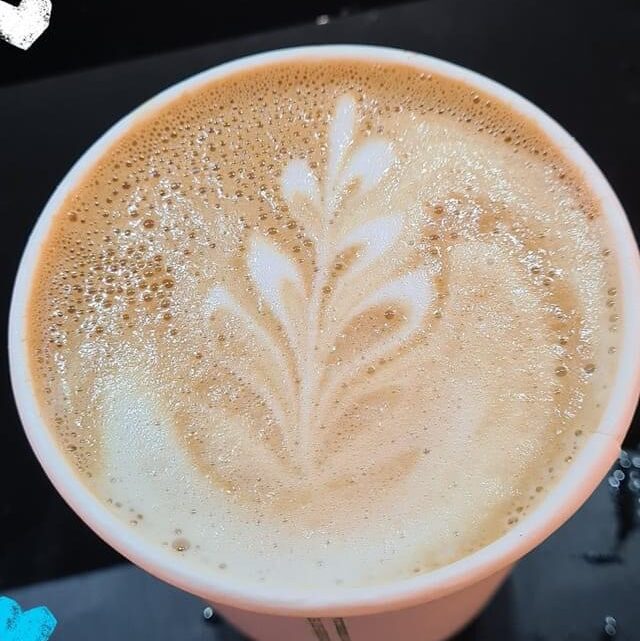 So, now you've had a walk-through the Felixstowe takeaway street food offerings at Beach Street – and there'll be more to come – drop by, if it's safe to do so. Remember to ask the traders about specialist diet options – vegan, gluten-free and so on. Not all are mentioned here.
The shops at Beach Street Felixstowe are opening when Covid restriction ease in April. We hope to see you there!
Follow Beach Street on Instagram and Facebook for more street-foodie updates!