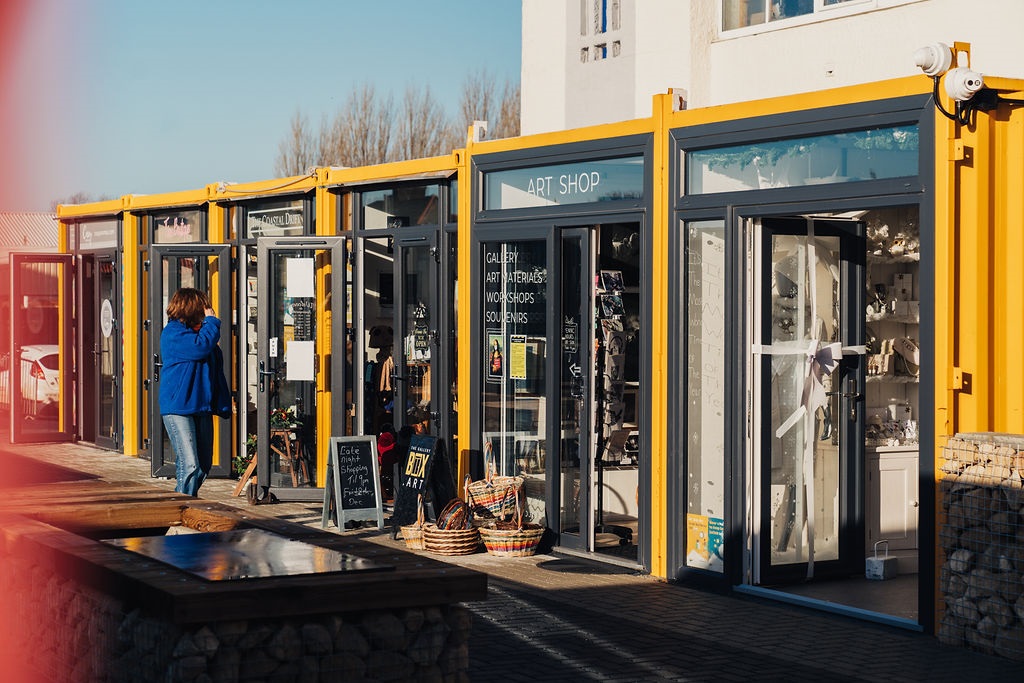 At the end of 2020, our town welcomed a new, exciting addition to its seafront – Beach Street Felixstowe (BSF).
Our leisure complex made of upcycled shipping containers opened its gates to the public at the beginning of December, just in time for Christmas shopping (all Covid-safe we should add).
We're excited to report that the independent traders based in the converted containers had plenty of customers visit, chat and buy presents throughout the month – right up until Christmas Eve.
Due to the tightening of Covid restrictions on Boxing Day 2020, most of the shops are now closed temporarily with eateries offering takeaways. But we'll be open again as soon as it's safe to do so.
In fact, we can't wait to see visitors relaxing in our spacious outdoor area, enjoying waffles, coffees, vegan meals, pizza and other great food.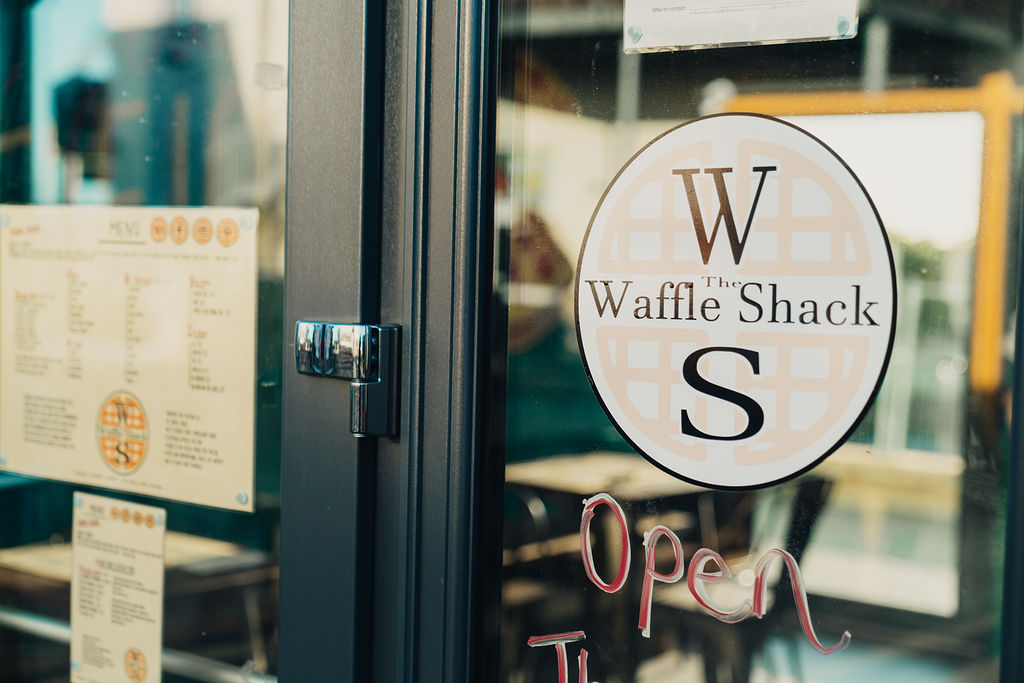 In the meantime, check out the traders who, together, make up the friendly BSF community…
Cosy Aromas – A little shop bursting with delightful scents thanks to its array of soy wax melts and candles.
The Gallery Box – A variety of artworks and artisan goodies from local artists, art materials and souvenirs. With evening art workshops and a kid's art club.
Puzzle –Selling chic, timeless Scandi-inspired fashion, statement jewellery, accessories and homewares.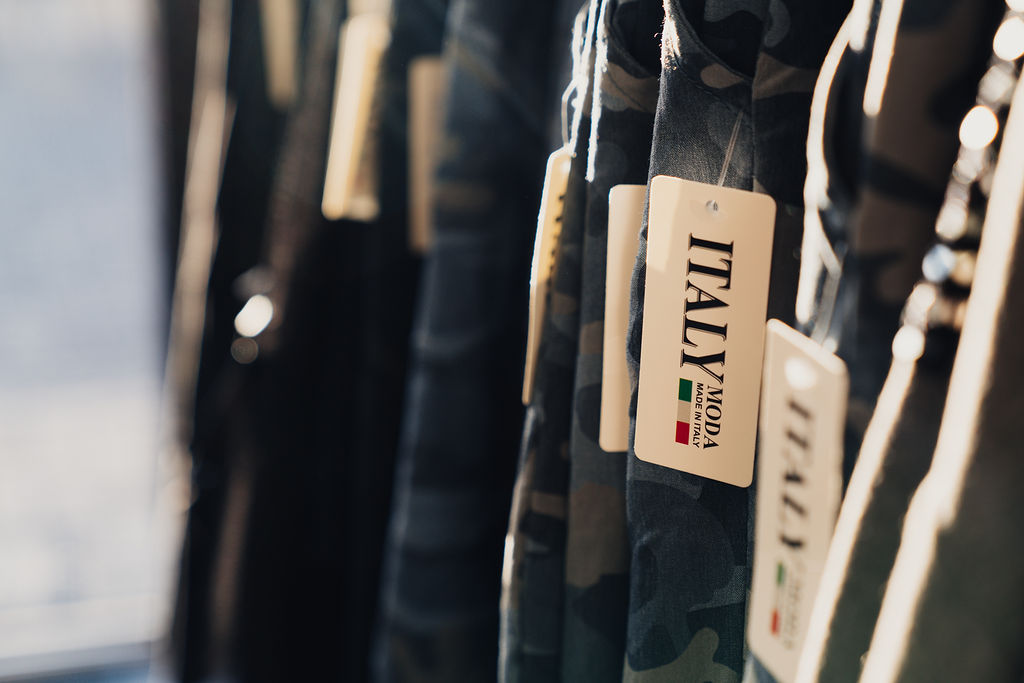 Simply Lovely Jubbly – Selling handmade gifts made by local crafters and vegan-friendly bath bombs and soaps.
SusieSparkles – Italian clothing and accessories for women.
Tinx Boutique – For women who love Boho-inspired fashion.
The Waffle Shack – Selling a range of sweet waffles, crepes and ice cream shakes for the whole family.
Shore, Coffee by the Coast – Serving speciality coffee from Crude Coffee Roasters in Bury St Edmunds.
And coming to BSF soon…
FourThreePizza – Selling New York style pizza by the slice or whole 20" pies.
Hazel & Co Yoga – Felixstowe's only purpose-built yoga studio also offering holistic therapies and even wine yoga (yes, you read that correctly)!
The Smokehouse – Felixstowe's only smoked food restaurant.
Hank's Pub & Food – Offering delicious fayre from locally brewed vegan beer to an incredible vegan gastro menu. We'll add a link to the page as soon as we can!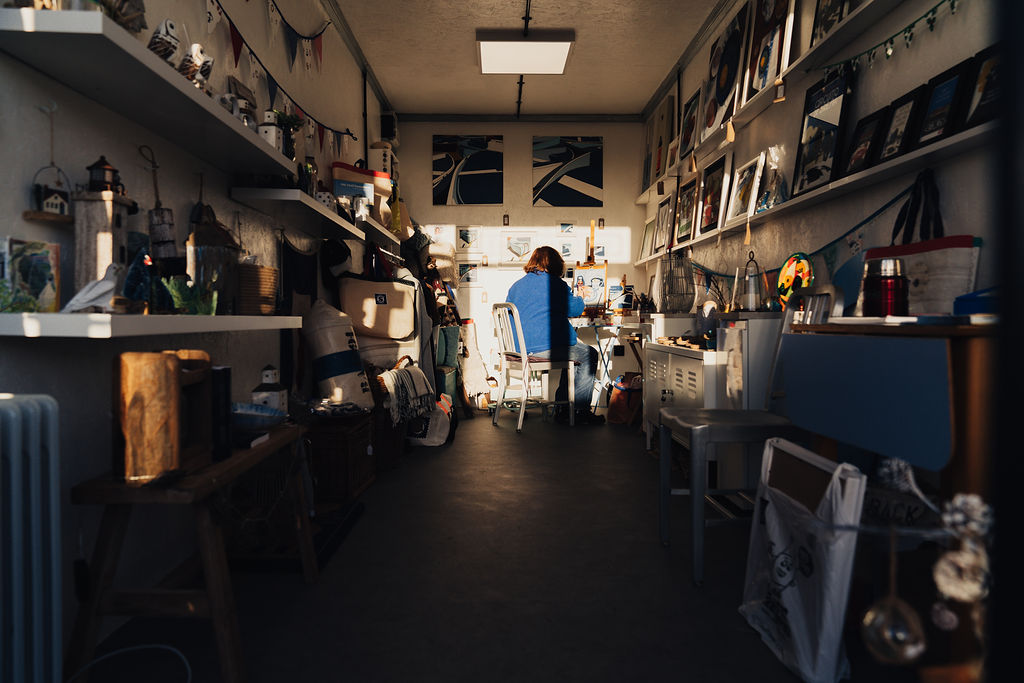 Why shipping containers?
Well, they're fun and eye-catching, making BSF a quirky landmark and a great place to hang out!
Also, being proud residents of Felixstowe – home to the UK's biggest cargo port – we thought a boxpark would be the perfect fit. In giving local businesses and visitors with a new destination, we didn't have to look far for the containers!
Containers that are no longer used for cargo are perfectly safe for converting into shops, cafes and restaurants – and lots of other types of accommodation such as yoga studios, and even holiday homes.
You see our shops, cafes and eateries aren't 'just' businesses. Their homes all have a history of global travel, passing through the Suez Canal perhaps, or being filled in Shanghai!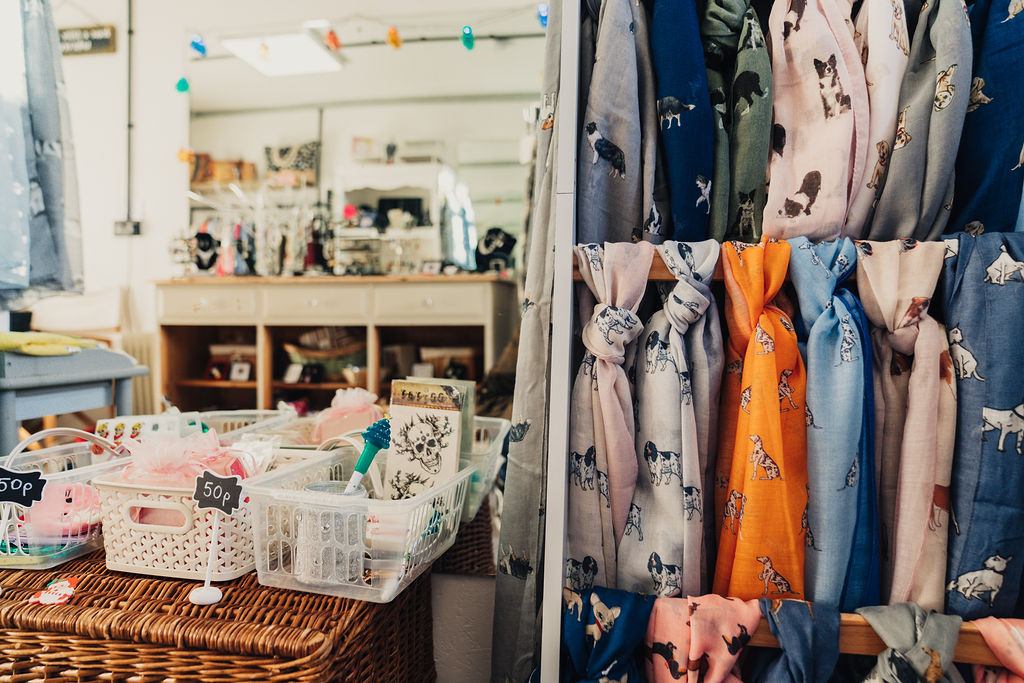 Who knew shipping containers could be so interesting? Here a few more facts for you…
BSF is the only seafront boxpark in the UK. The others are in cities.
It takes 50,000 bananas, 100 washing machines or 200 double mattresses to fill our 20ft units.
90% of all goods coming into the UK in shipping containers – with much of it coming into Felixstowe.
Our containers could have once carried your car, desk, laptop, clothing, dishwasher and bed, from far flung places.
The average life of a container at sea is 20 years, but are they're being snapped up for kinds of uses. New home office, anyone?
Roll on spring!
We're all looking forward to a busy spring and summer. As soon as Covid guidance allows, we'd love you to visit with your friends and family. Absolutely everyone (and their dog, literally) is welcome to our new destination.
If you're a local business, find out you how you can join BSF in phase two when we will be expanding.