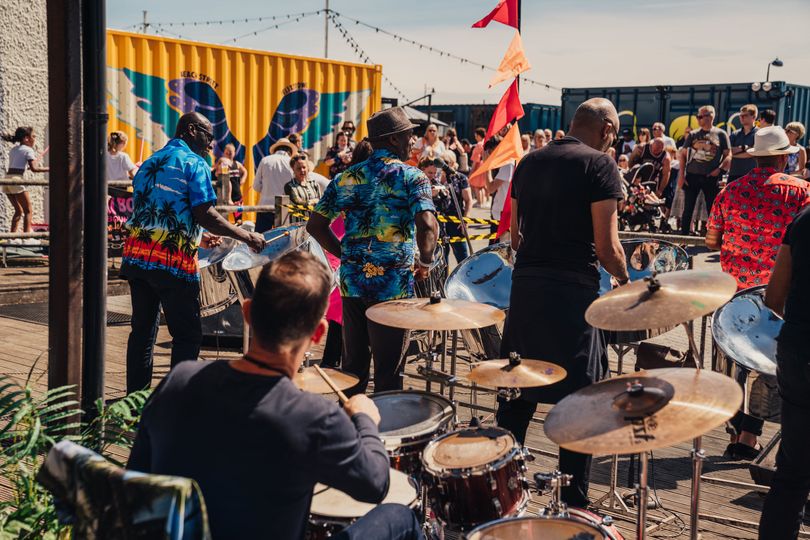 It's hard to believe that a year has passed since our low-key opening last December (due to Covid restrictions). But throughout 2021 we've had amazing times and great successes – all despite Covid and related restrictions.
This is partly due to the wonderful traders we've welcomed onto the site, partly due to the fun-filled events we've held, but also because of the people who have visited again and again (and again and again!) and helped make Beach Street Felixstowe such a great place to be!
Our top moments of 2021 include the spectacular launch event in June, which heralded the end of most of the restrictions and attracted a fantastic crowd. We had great music and the atmosphere was electric…even the weather was good.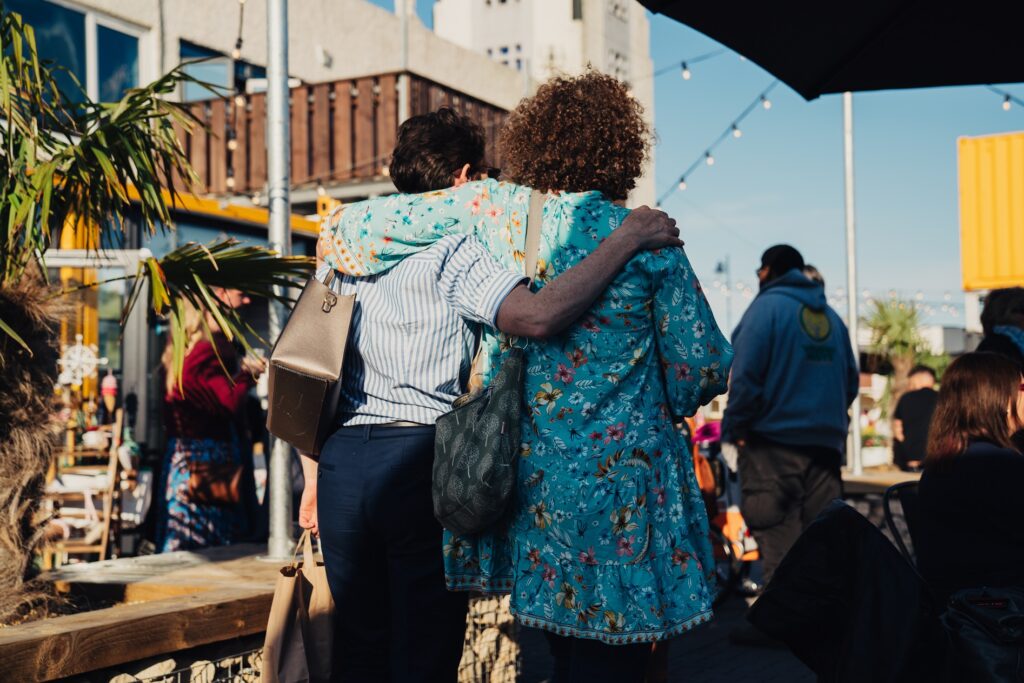 Beach Street's co-founders Jonny and Charlie Manning are proud of the way the site has so quickly established itself.
"It really feels as though we've created a significant addition to the history of the Mannings site in Felixstowe," said Jonny,who added, "The enthusiasm and community spirit of the traders at Beach Street has been a fantastic surprise – the site wouldn't be the same without them."
All in all, it's been a fantastic year, and our traders agree!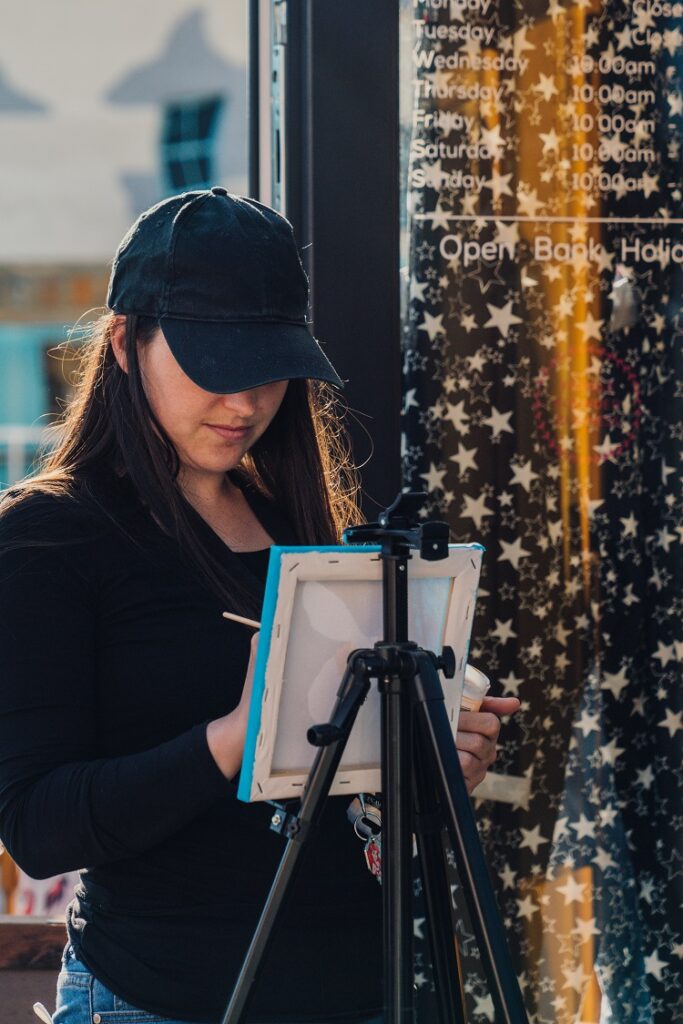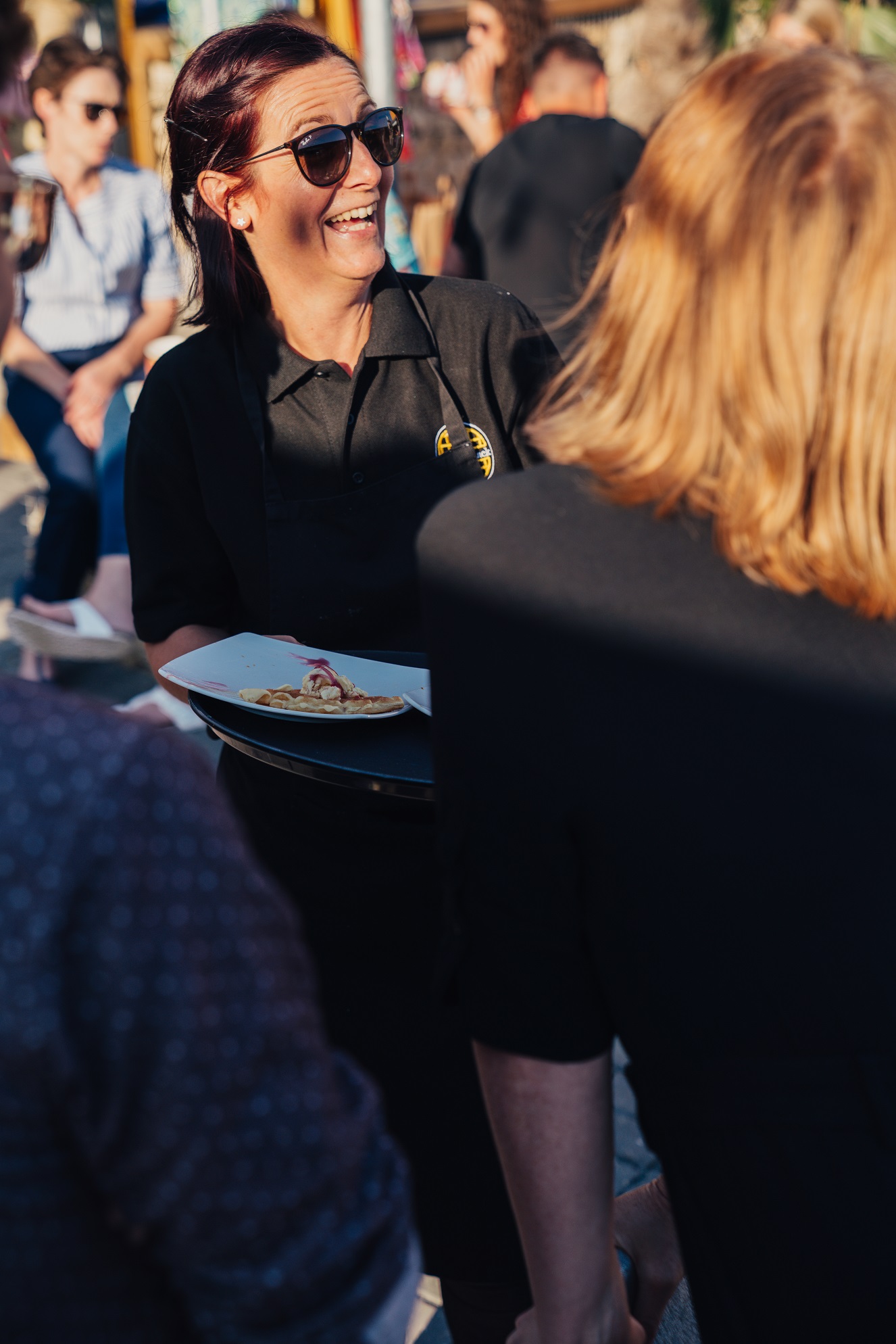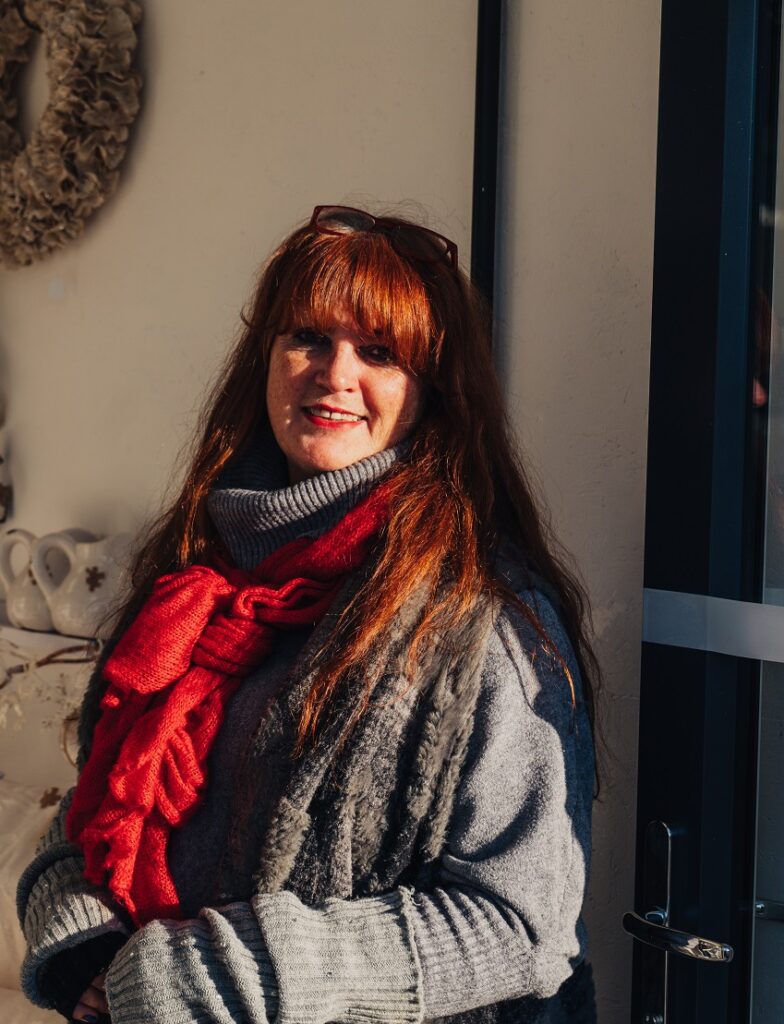 Tracey from the Waffle Shack says that her highlights include: "Trading for our first full day and seeing actual paying customers, the launch party event, the Halloween event and summer holidays. Seeing families and friends meeting up and enjoying everything that Beach Street has to offer. I love to hear people say how much they love our waffles – it never bores me!"
Karen from Puzzle said, "Beach Street was a turning point for Puzzle. My business had a completely different structure prior to joining Beach Street; I spent a lot of my evenings and weekends hosting house parties and attending charity/ladies/artisan events. Coming to Beach Street was fantastic in terms of being in one place, so my customers can now easily find the boutique, without all the travelling. I am very happy to see how quickly Beach Street turned into a destination, with lots of local support, a community vibe and happy returning customers."
Victoria, owner of The Gallery Box added, "I've enjoyed being able to sell the work of local creatives, boosting their confidence in the work they produce, boosting our local economy and filling people's homes with original pieces of art! I enjoy working alongside other small businesses to create unique and bespoke events and package deals to suit our customers. A highlight of the year has been dressing up for special events and having a laugh with my Beach Street neighbours. It's nice knowing they have your back, that is priceless."
We're not done yet! Far from it, in fact!
Plans are afoot to expand Beach Street in 2022, with new units and kiosks including a Mexican street food outlet earlier in the year and a double decker bus! We're hoping to get approval for three large food and drink-led first floor units, with work starting at the end of next summer if all goes to plan.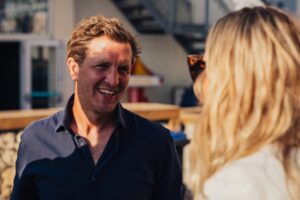 Co-owner, Charlie Manning, says, "Beach Street is so popular – we get between three and five enquiries a week about units. We look at every one of them, but some really stand out like eco/ refill shops, beauty, nails and hair and even a wine boutique…watch this space!"
Event for 2022 – so far we're planning a beer festival – hosted by Hopsters in March 2022, a Valentine's Day event, more artisan markets and pop-up skate sessions for kids.
There will be much more going on, so keep checking the blog and social media for updates if you don't want to miss out.
Beach Street Felixstowe continues to go from strength to strength and is fast becoming the go-to place in Felixstowe. We're excited about all the new arrivals, events and developments for Beach Street, and justifiably proud of all we've achieved in 2021.
On that note – Merry Christmas, and a happy, healthy New Year to you all.
Remember to visit us for a spot of offline Christmas shopping, mulled wine, roast chestnuts and dishes of warming streetfood!