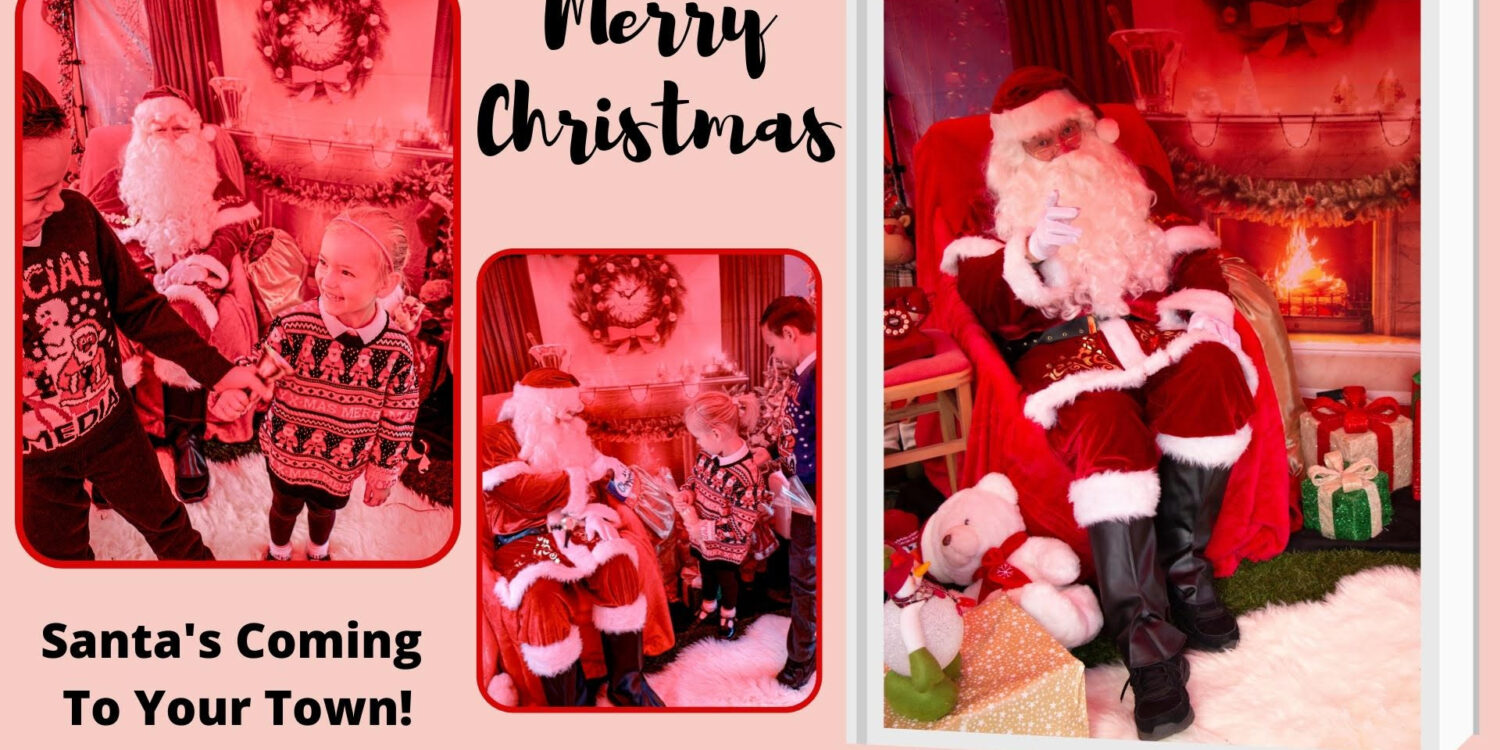 It's beginning to look a lot like….
That song again!
Yes, it's Christmas, and things are hotting up as the weather cools down here at Beach Street Felixstowe.
We're looking forward to making this year a Christmas to remember, so forget ordering your gifts online and come along to enjoy the party atmosphere at Beach Street – a definitively local marketplace that's bringing the best in local food, gifts and entertainment to Suffolk this winter.
A Very Vegan Christmas Market
Don't forget the vegan in your life this year; we certainly haven't! Bring them along to our Very Vegan Christmas Market on Saturday 4 December 10am-3pm. Admission is free.
The Vegan Christmas Market is co-sponsored by Hazel & Co and Suffolk Vegans (a group founded by Victoria Petchey – owner of The Gallery Box). There's free local parking and we're expecting plenty of fabulous vegan stalls to tempt you, and they include: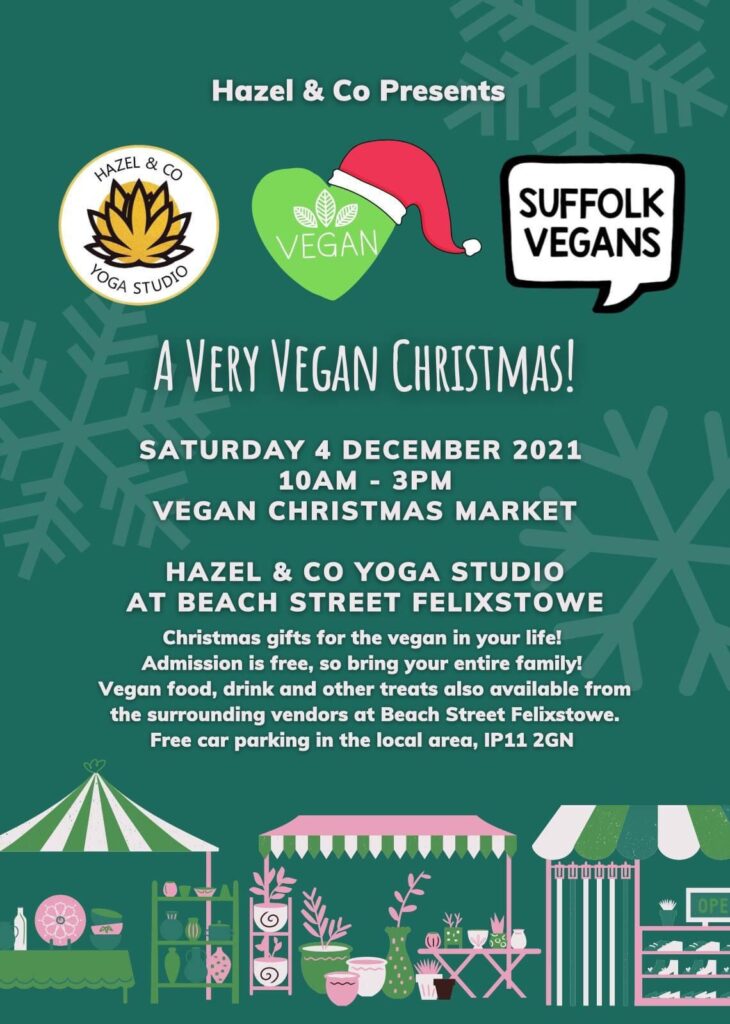 Christmas Market and Santa's Grotto
On Saturday 11December, we're putting on some family fun for all with a super Christmas market. And of course, it will be attended by Santa, resplendent in his grotto, waiting to find out what all the young 'uns would like for Christmas! The Grotto will be open from Saturday 18 to Friday 24 December.
As well as things to buy and an audience with Santa, there'll be festive fun and games, Yuletide food and drinks and more. It's all happening from 10am to 4pm.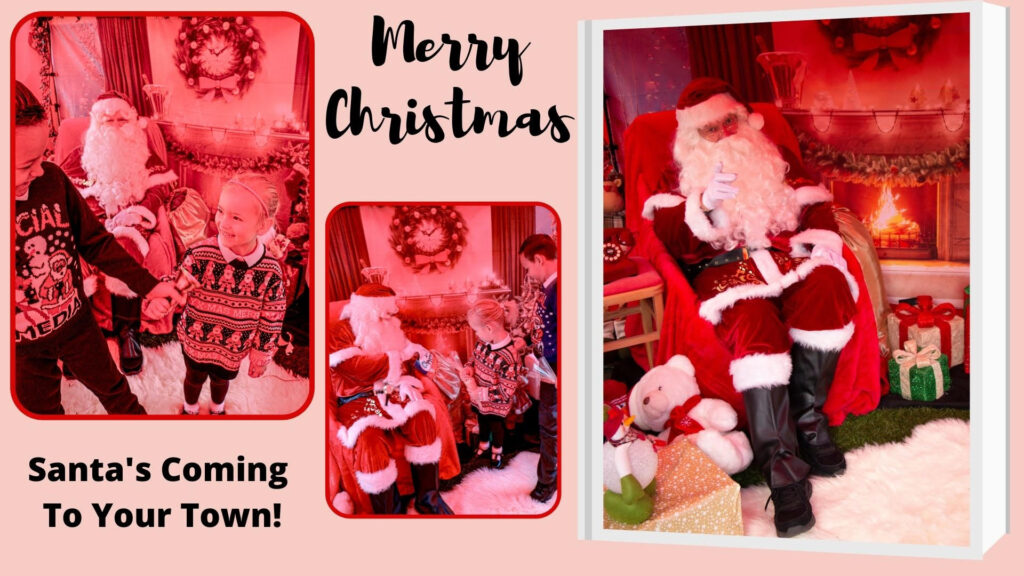 Get Festive AND Arty
There will be a Kids' Christmas Art Club with the Gallery Box on Tuesday 7 December, and you can absolutely expect to find festive waffles on offer from a Felixstowe foodie favourite, The Waffle Shack.
The Gallery Box will also be holding an art class on Saturday 11 December, and it could be a perfect opportunity to come along and create a personally crafted gift for a loved one. The class is mainly drawing-based and suitable for adults who want to practice their artistic skills.
There will be help and guidance available at the workshop and you'll need to bring your own materials. The class costs £10 and takes place at Hazel & Co Yoga Studio at Beach Street.
Christmas Street Food and Drink
Vegans and non-vegans alike will be queuing for a taste of Hanks Dirty Christmas vegan burger, so we suggest you come along on Saturday 4 December, scope out some of the merch on sale in the yoga studio. Send the person you're buying for off to Hanks, getting them out of the way while you purchase their gift!
The Hanks Dirty Christmas burger is an awesomely tasty amalgamation of Hanks' crispy chick'n, sage and onion stuffing, cranberry sauce, gravy, lettuce and mayo and quite frankly it makes our mouths water at any time of the year. It's going to be a winter winner!
To entice you to stay awhile longer, we've pulled out all the stops and put up all the overhead coverings to make you comfortable.
Inside our friendly social space is even more loveliness.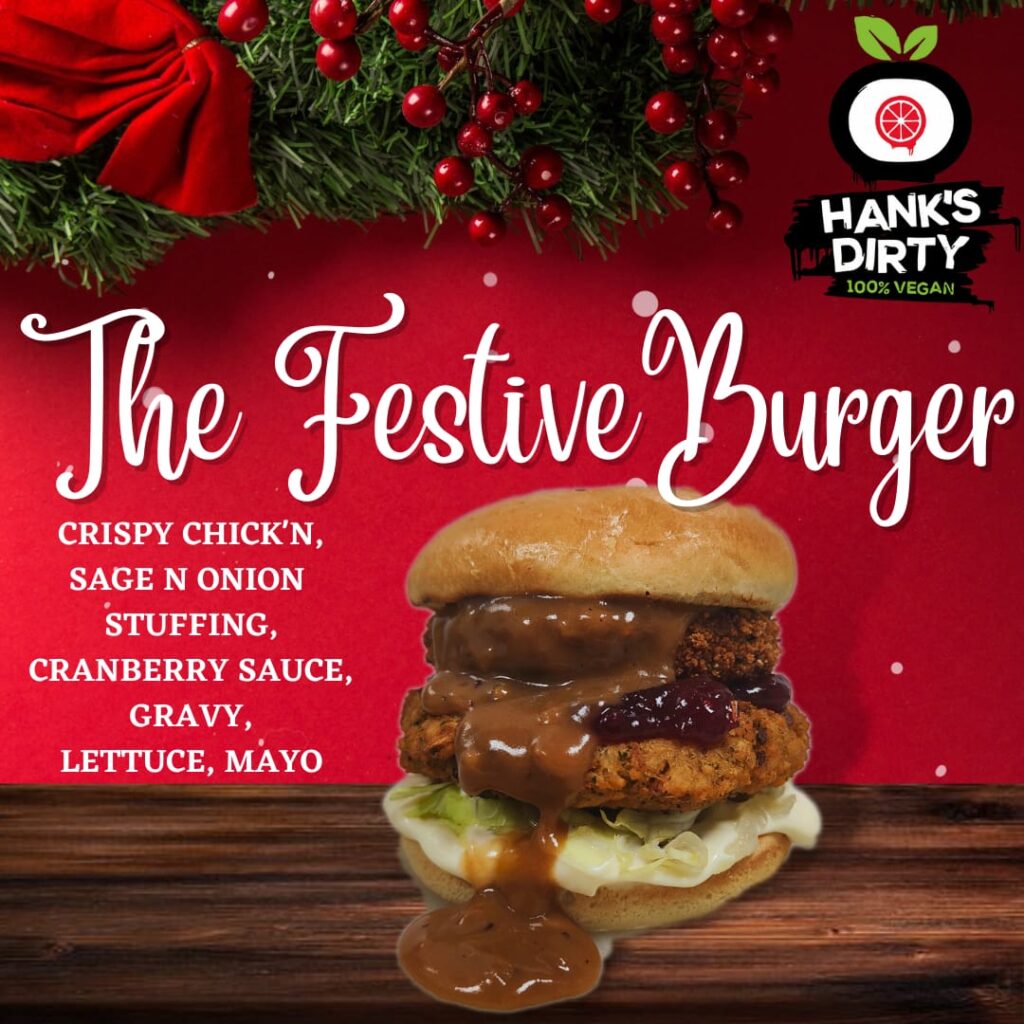 Hopsters will be serving mulled wine to keep you warm and cosy while you shop.
Shore, Coffee by the Coast is adding some delicious treats to its offering for the festive season, including tantalising black cherry hot chocolate and delicious spicy Christmas pudding hot chocolate.
Coffee lovers can enjoy scrumptious seasonal lattes that will make you wish it could be Christmas every day…there will be toffee nut, gingerbread, eggnog and Amaretto to choose from…warm up your hands and pep up your taste buds.
If you feel peckish while doing your Christmas shopping, there's also Christmas themed treats on offer, including a festive toastie, mulled apples and mince pies.
Not to be outdone, The Waffle Shack is bringing out the festive waffles, crepes and ice cream shakes. Take your pick from:
Chocolate orange or spiced apple cinnamon waffles and crepes.
Gingerbread caramel ice cream shake.
They're even going to be offering roast chestnuts to add to the Christmassy vibe.
If you want to immerse yourself in really festive spirits, get down to The View Smokehouse for their excellent Bottomless Brunch. Enjoy a choice of delicious breakfasts and then add unlimited soft drinks, coffees, teas or alcoholic drinks.
What's more families can book a Breakfast with Santa on Monday 20 December at £10 per child. They'll enjoy American pancakes, hot chocolate with marshmallows, and a candy cane, not to mention getting a gift from Santa.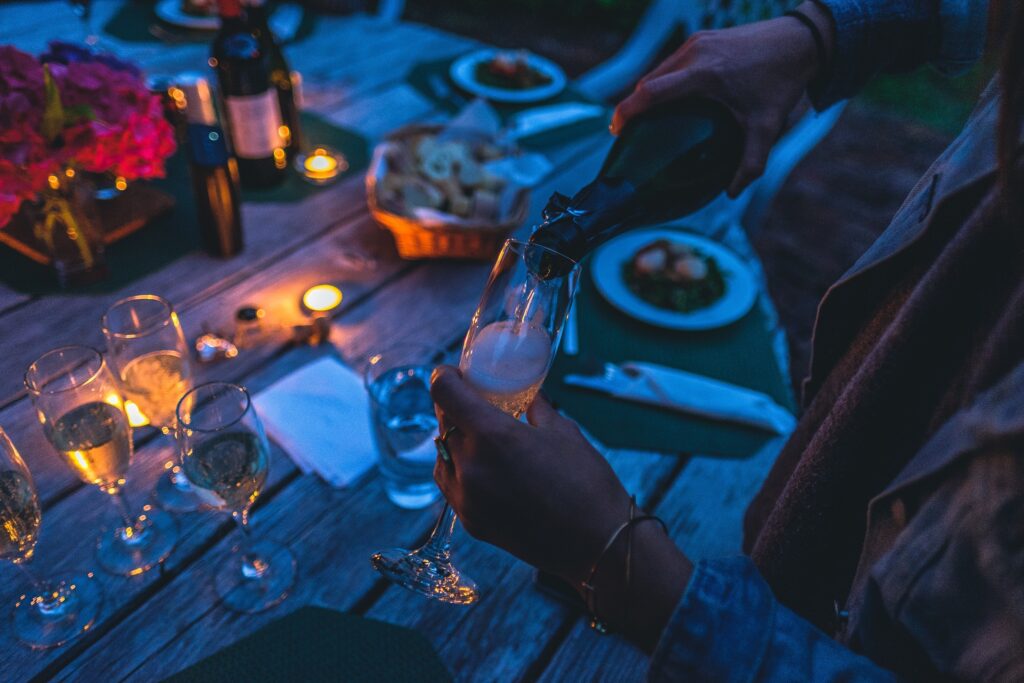 Sounds like the perfect way to kick back, relax and enjoy the sea views. Prices start from £30 depending on your choice of bottomless beverage…
Beach Street Felixstowe really is the place to be this Christmas, and with so many opportunities to eat, drink, shop and be very merry, we think we're top of the list of fantastic festive venues…
Keep an eye on our socials for new events and updates throughout December.
www.instagram.com/beachstreetfelixstowe
www.linkedin.com/company/beach-street-felixstowe-ltd
www.facebook.com/BeachStreetFelixstowe