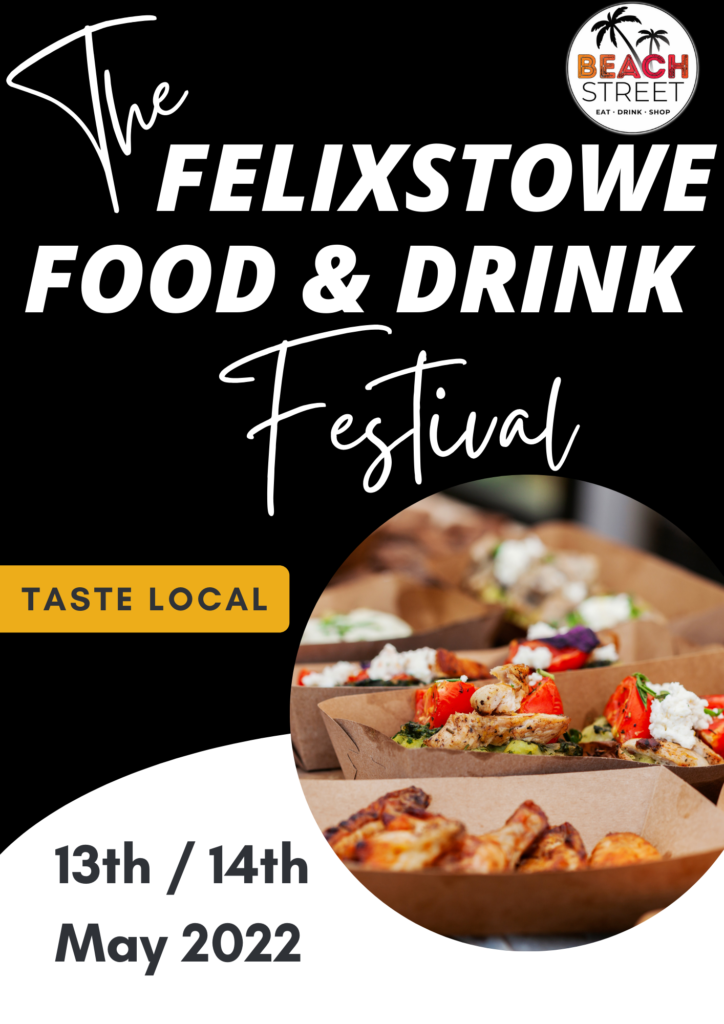 Date: 13th May - 14th May
The Felixstowe Food & Drink Festival is coming soon!
Come and discover a huge range of producers, retailers and street food on the 13th and 14th of May at Beach Street Felxistowe.
The opening hours will be 3pm to 10pm for the Friday and 10am to 10pm for the Saturday.
For more info about the event click here.
Click here to see more events at Beach Street Felixstowe.