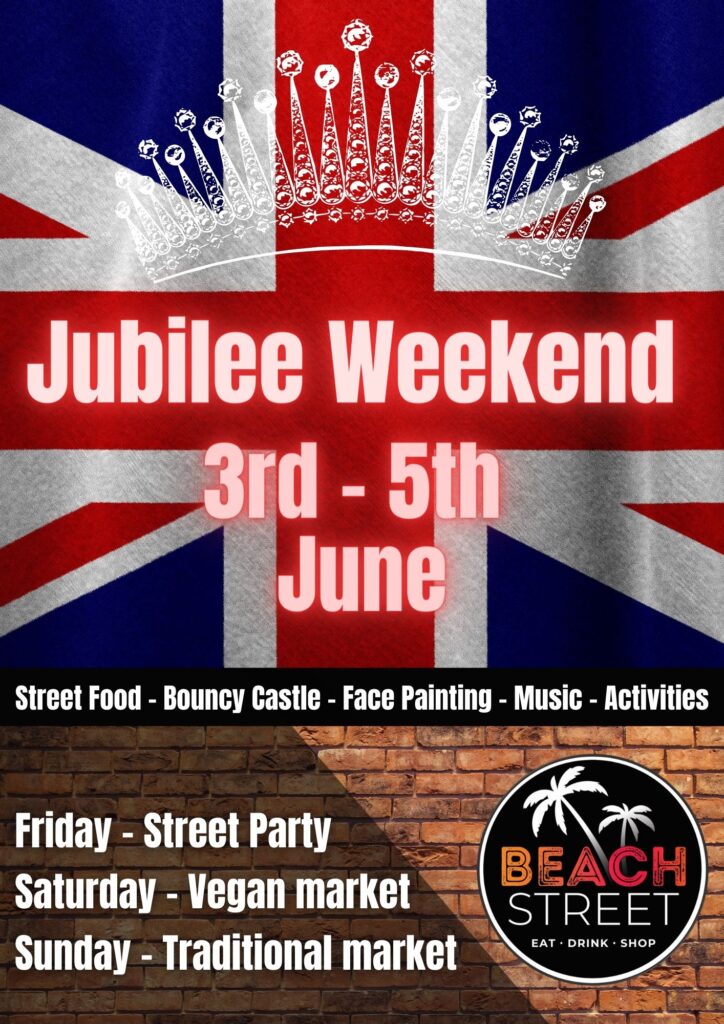 Date: 3rd of June to 5th of June

Jubilee Weekend at Beach Street Felixstowe!
Between Friday 3rd of June and Sunday 5th many different activities will go on!
Friday – Street Party
Saturday – Vegan Market
Sunday – Traditional Market

All our wonderful shops will also be open and more than happy to welcome you during this weekend!
Tasty street food and drinks offered at Beach Street will complement the event.
For more info about the event click here.
Click here to see more events at Beach Street Felixstowe.