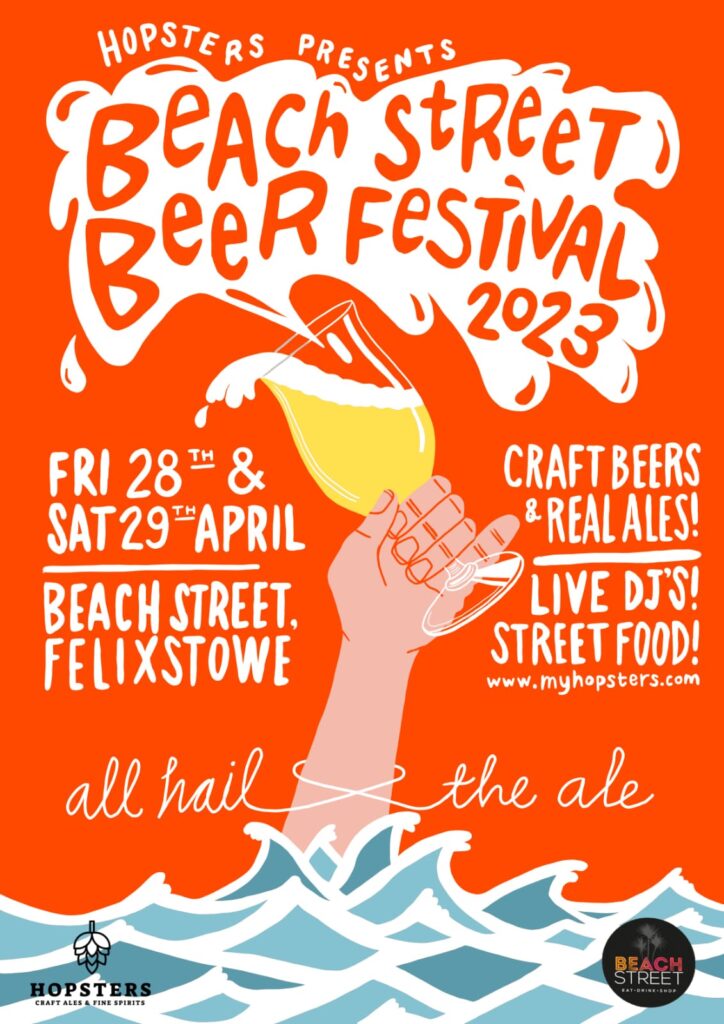 Date: Friday 28th and Sat 29th April
Buy your tickets now here – Beach Street Beer Festival Tickets, Fri, Apr 28, 2023 at 5:00 PM | Eventbrite
Hopsters is proud to present the Beach Street Beer Festival 2023!
Join us at Beach Street Felixstowe for Suffolk's biggest beer festival!
Over 800 of you came to our first festival, and 2023's edition will be even bigger!
Craft beer
Street Food
Guest Breweries
Live DJs
Tickets are now on sale so grab them while you can! Early Bird Prices! Take advantage now!
See you at the Bar!