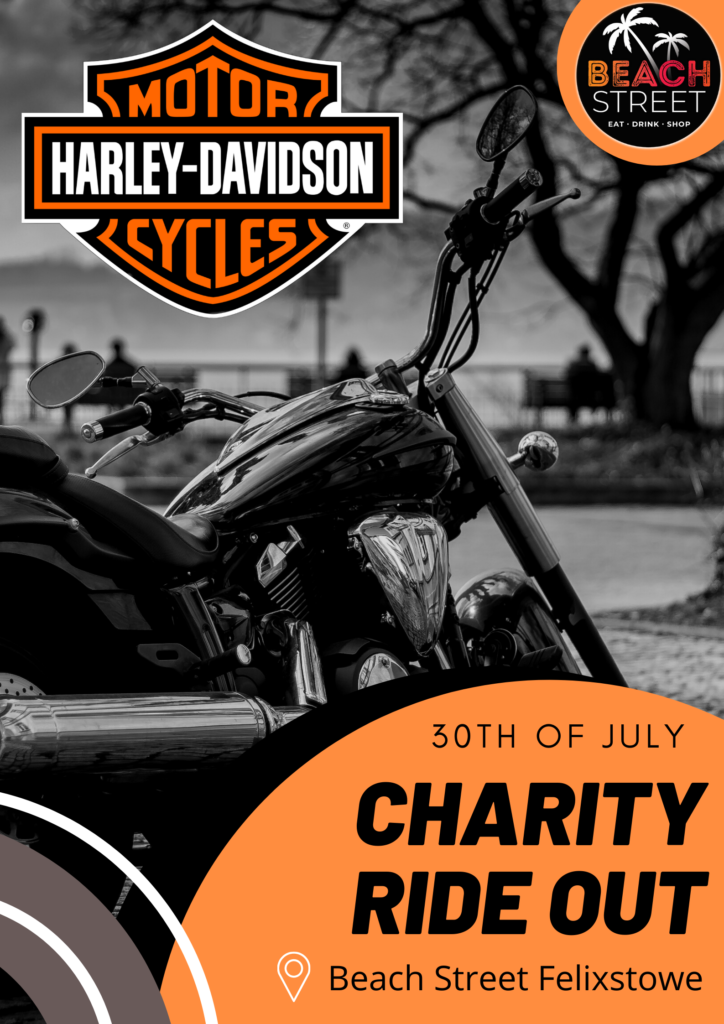 Date: 30th July 2022
Harley Davidson Charity Ride Out at Beach Street Felixstowe.
Starting at midday on the 30th of July.
Up to 150 Harley Davison will be riding out from Newmarket to Beach Street for a charity fund raiser event.
Come and see a huge selection of beautiful hogs & motorbikes.
In association with Harley Davidson Newmarket & Fenlanders HOG.
Tasty street food and drinks offered at Beach Street will complement the event.
For more information about the event click here.
Click here to see more events at Beach Street Felixstowe.