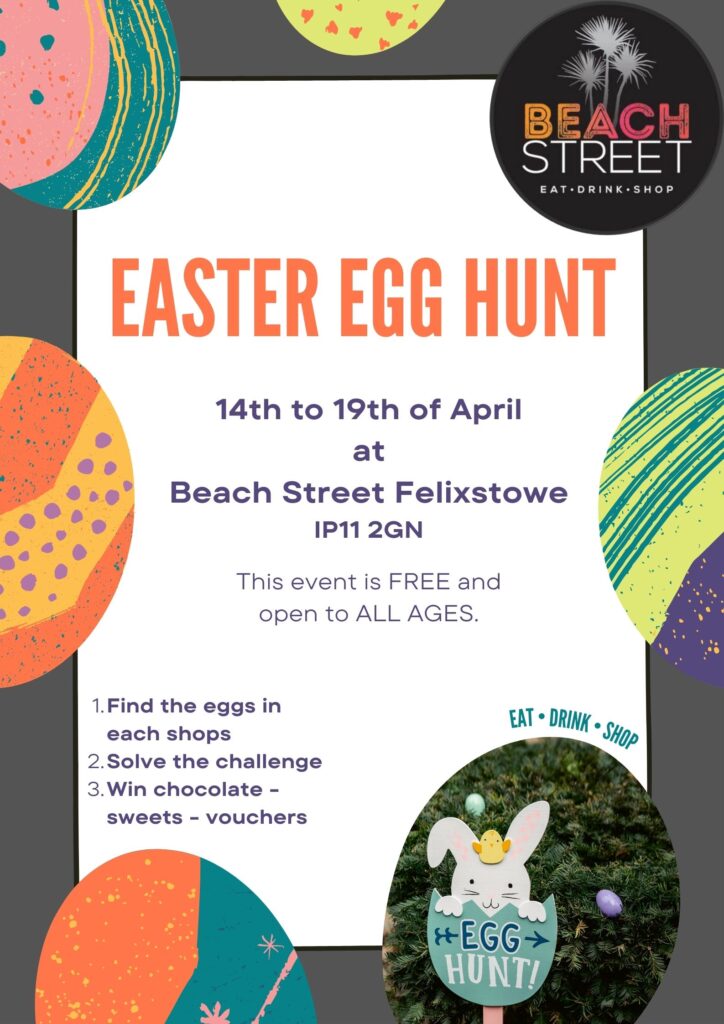 Date: 14th-19th April
Easter Egg Hunt is coming soon at Beach Street Felixstowe!
Between the 14th and the 19th of April it's hunting time!
All ages are welcome! Eggs will be hidden in all our shops, after finding all of them each of the hunters will be able to solve a challenge.
The solution will lead to gifts!
Hunt with us!
Tasty street food and drinks offered at Beach Street will complement the event.
For more info concerning Beach Street Egg hunt click here.
Click here to see more events at Beach Street Felixstowe.