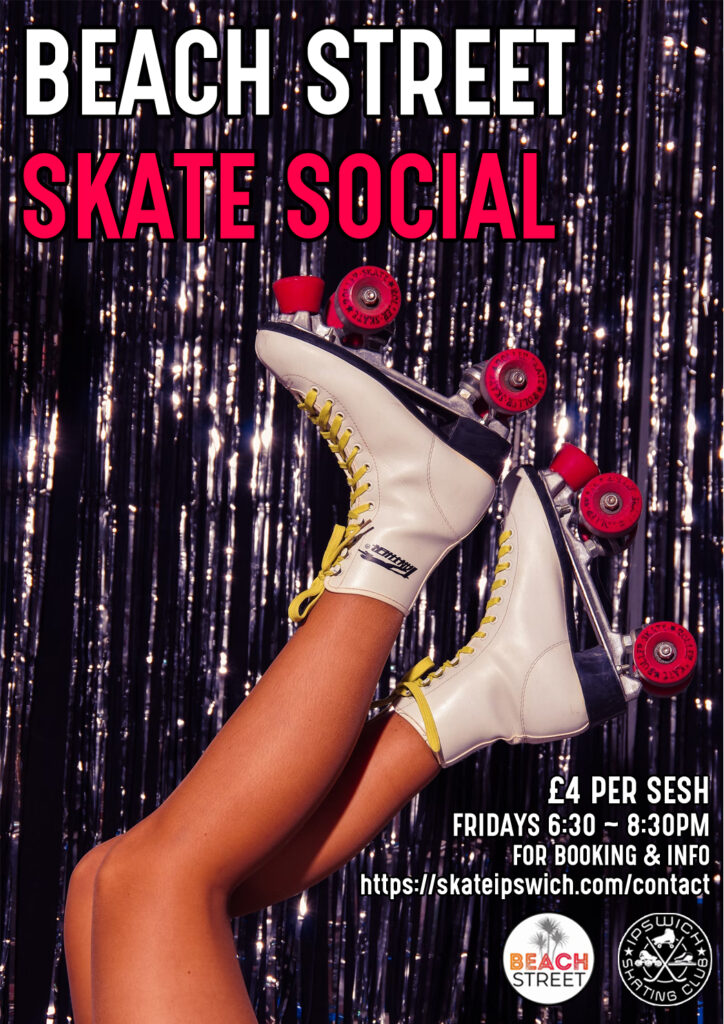 Date: Every Friday from 6:30pm
Everyone who attended a skate session is welcome to the Beach Street Skate Social! Every Friday from 6:30pm to 8:30pm come and skate with us!
Music will always be there!
The Ipswich Skating Club will be hosting the sessions.
For insurances purpose all skaters must sign up to membership with Ipswich Skating Club.
Beach Street promo just £2 annual membership per person, visit https://spond.com/landing/group/VZJOW
£4 per session.
Tasty street food and drinks offered at Beach Street will complement the event.
For more information click here.
Click here to see more events at Beach Street Felixstowe.