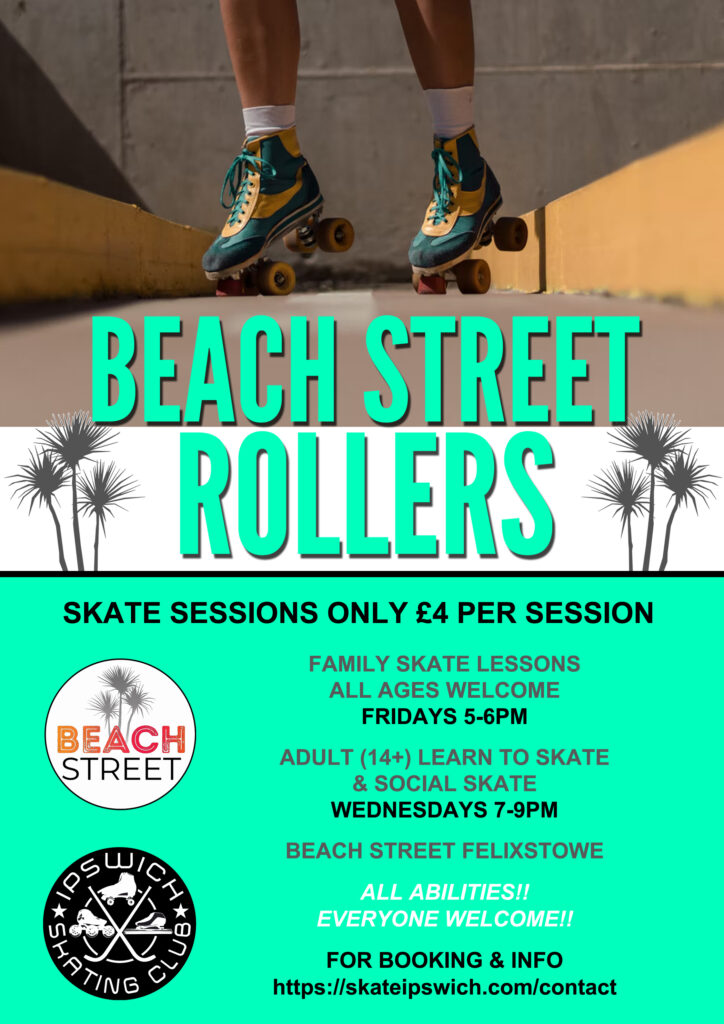 Date: Every Wednesday 7-9pm
At Beach Street Felixstowe adults (+14) are welcome to Learn & Social Skate! Sessions will take place every Wednesday.
The Ipswich Skating Club will be hosting the sessions.
Learning part will be followed by social skate between 7 and 9pm.
For insurances purpose all skaters must sign up to membership with Ipswich Skating Club.
Beach Street promo just £2 annual membership per person, visit https://spond.com/landing/group/VZJOW
£4 per session.
Tasty street food and drinks offered at Beach Street will complement the event.
For more information click here.
Click here to see more events at Beach Street Felixstowe.