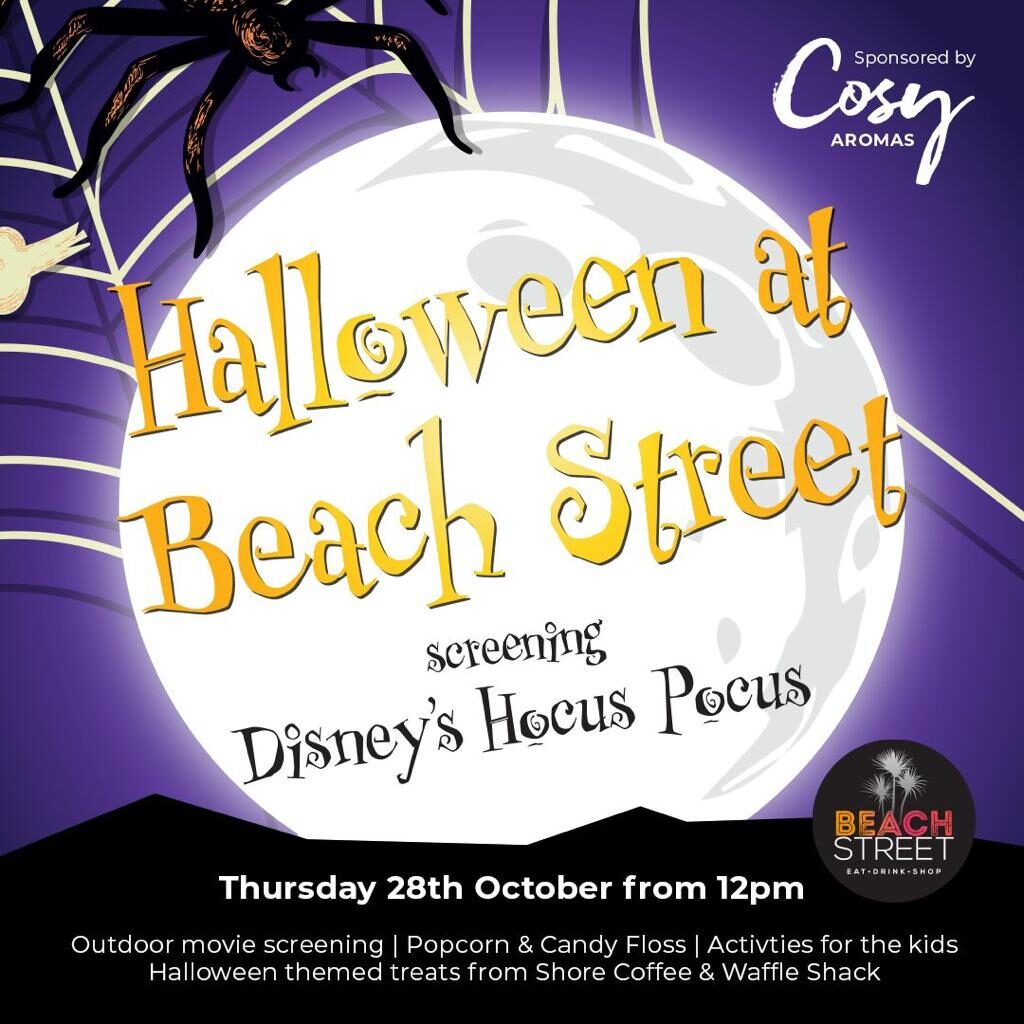 Date: 28/10/2021
Time: 12:00
Lots of family fun, including pumpkin carving, face painting and stalls. We have our spider trail for the whole week. Hunt the spiders, write down all the names and hand in to any unit for a spooky treat!!The outdoor* movie is Disney's Hocus Pocus, and the screening starts at 4pm.
Tickets can be reserved in advance or bought on the day at the Cosy Aromas store for just £3 per person, under 5's go free! Remember to dress up in your best Halloween outfit, prizes for the best dressed after the movie. All businesses will be open late with Halloween treats available.
Come along and soak up the atmosphere with the whole family.*Straw bales and blankets will be provided but we recommend bringing your own chair.
For more info, updates and tickets please check out the event here –